See All
Colleges >
Cardiovascular Science Colleges
Cardiovascular Science Colleges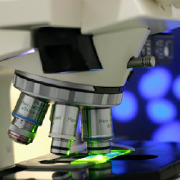 Cardiovascular Science is the study of the structure and functioning of the heart, vascular system, and blood in animals and human beings and the disorders and diseases associated with the cardiovascular system. Cardiovascular Science students study cardiovascular physiology, blood physiology, vasculature, vascular metabolism, neural control of cardiovascular function, microvascular permeability and membrane transport, cardiac contraction mechanisms, homeostasis, and applications to topics such as arteriosclerosis, heart disease, diabetes, vascular remodeling, transplantation, transfusion, and pacemakers and artificial organs.
Cardiovascular Science Colleges
Quick Search: Find the College that's Right for You!
Advertisement