See All
Colleges >
Neuroanatomy Colleges
Neuroanatomy Colleges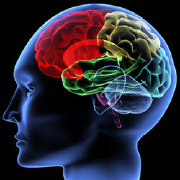 A program that focuses on the scientific study of structure and function of the brain and central nervous system. Includes instruction in the molecular biology of neural cells and circuits, cognitive biology, neural transmitters and receptors, neuronal signalling and control of physical function, membrane and synapse structure and communication, autonomic function, nervous system circuitry and mapping, anatomy of neurological disease and disorders, brain studies, protein chemistry, and computational biology.
Neuroanatomy Colleges
1
Rochester, New York
College degrees offered: Bachelors Degree, Masters Degree
Quick Search: Find the College that's Right for You!
Advertisement