See All
Colleges >
Cell Biology and Anatomy Colleges
Cell Biology and Anatomy Colleges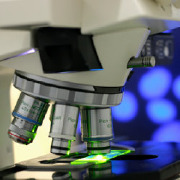 This integrated, combined program focuses on the scientific study of cell structure, function, and dynamics. Coursework for this program includes molecular biology, cell biology and histology, structural biology, anatomy, embryology, endocrinology, and applications to specific systems, diseases, defects, and processes.
Top 10 Most Popular
Cell Biology and Anatomy Colleges
Quick Search: Find the College that's Right for You!
Advertisement