See All
Colleges >
Biometry/Biometrics Colleges
Biometry/Biometrics Colleges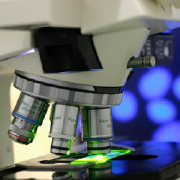 Biometrics applies statistics and other computational methods to create innovative solutions to problems in the biological sciences. Students receive instruction in computational biology, mathematical statistics, matrix algebra, applied calculus, experimental design, linear modeling, sampling theory, stochastic processes, spatial and temporal analysis, longitudinal analysis, sparse/unbalanced data and complex error, and applications to such topics as population genetics, animal breeding, forest genetics, population dynamics, wildlife biometry, ecology, and agricultural and natural resource management.
Top 10 Most Popular
Biometry/Biometrics Colleges
Quick Search: Find the College that's Right for You!
Advertisement