See All
Colleges >
Biostatistics Colleges
Biostatistics Colleges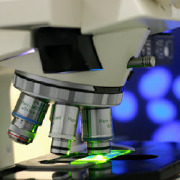 Biostatisticians apply descriptive and inferential statistics to biomedical research and clinical, public health, and industrial issues related to human populations. Programs in Biostatistics include instruction in mathematical statistics, modeling, clinical trials methodology, disease and survival analysis, longitudinal analysis, missing data analysis, spatial analysis, computer tomography, biostatistics consulting, and applications to such topics as genetics, oncology, pharmacokinetics, physiology, neurobiology, and biophysics.
Top 10 Most Popular
Biostatistics Colleges
Quick Search: Find the College that's Right for You!
Advertisement