See All
Colleges >
Human Nutrition Colleges
Human Nutrition Colleges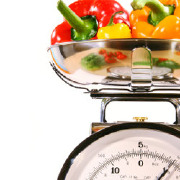 A program that focuses on the relationships between food consumption and human development and health. Includes instruction in the cellular and molecular processes of food processing in the human body, related metabolic processes, the relationship of food and nutrition to disease, and nutritional needs across the life span.
Top 10 Most Popular
Human Nutrition Colleges
Quick Search: Find the College that's Right for You!
Advertisement