Community College
Find a 2-year community college offering an associate transfer degree, and learn more about whether community colleges are right for you.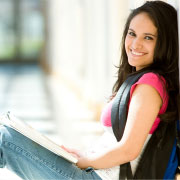 What Is a Community College?
This type of educational institution is geared toward students seeking associates degrees. In many cases, students complete a 2-year degree at a community college in order to transfer those credits to a bachelors degree program at a 4-year college or university. Community colleges, also known as junior colleges, give students the opportunity to spend two years earning a degree, while saving money and improving their grades before beginning their bachelors degree.
See All Community Colleges
2-Year Community Colleges by State
Popular 2-Year Community Colleges
Popular Programs and Areas of Study at Community Colleges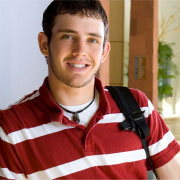 Community College Time Requirements
Obtaining a degree from a 2-year community college usually takes two years of full-time study. However, many students attend part-time and complete the degree in 3 or 4 years. Or, if they are attending an online school, they can complete the degree in less than two years, if they accelerate their studies.
Is a community college right for you?
Earning an associates degree at a community college offers many advantages for students seeking flexibility and academic advancement. Here are some of the reasons students choose to attend a community college:
To save money.
Community colleges tend to be less expensive than 4-year schools, so completing an associates degree at a community college and then transferring those credits toward a bachelors degree can save you tuition costs. Also, if you improve your academic performance, you may be able to get scholarships you weren't eligible for with your high school transcript.
More convenient location.
As the name "community" college implies, one of the benefits of attending a community college is finding a location closer to home. This can help cut down on travel or room and board costs.
Increased flexibility in scheduling classes.
Community colleges tend to offer evening and weekend courses to accommodate students with work or personal commitments that would prevent them from taking weekday classes.
To improve your grades so you can transfer to a more competitive school.
Attending community college allows you to improve your GPA so you're more likely to be accepted into a competitive 4-year school. Some 4-year colleges may not require SAT or ACT scores from applicants who are applying with associates degrees from community colleges.
To help choose a major.
If you're not sure what type of degree or major you want to pursue, the courses you take for your associate degree can let you explore different areas of study and help you determine what you'd like to major in when you get your bachelors degree.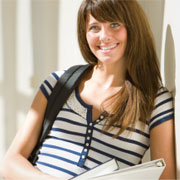 What types of students attend community colleges?
Some people enroll in a community college right out of high school, while others may have spent a few years in the workforce before returning to get a degree. People return to community college to re-educate themselves, re-enter the work force, advance to a different position or salary level within their field or refresh their skills in a specific area.
Should you take online courses?
Many community colleges offer online classes toward completion of an associates degree. Online courses offer increased flexibility because you can complete coursework from home at your own pace, and many of these courses are offered on evenings and weekends to accommodate busy schedules.
Taking advantage of online courses can help you earn credits more quickly; just make sure these courses are transferable to the 4-year university you're considering. Even if you're not sure you'll transfer after completing your associates degree, this allows you to keep your options open.
How do you narrow down your choices of community colleges?
Main factors you'll want to consider when choosing a career training school include location, the trade or skill you're interested in pursuing and whether you'd like to take courses online, in the classroom or both.
When considering a community college, you will also want to consider additional factors, including the school's academic reputation, cost of enrollment and accreditation. You may also want to find out from the school what job placement options they can provide, and any statistics on how well graduates are doing in their careers, specifically in the skills related to the one you're interesting in pursuing.
Advertisement