Strayer University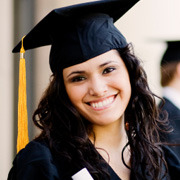 Strayer University School Description
Strayer University, a system of schools geared toward providing working adults with a real-world perspective on higher education and professional training, was founded as a business college in 1892 in Baltimore, Maryland.
Since receiving accreditation by the Middle States Commission on Higher Education, Strayer University has expanded its national presence with nonresidential, commuter-centric campuses covering 20 states across the country. There are currently 75 physical campus locations in the Strayer University family of schools.
Contact this school directly at (888) 828-5481
The curriculum and professional training programs at Strayer University are geared toward working adults, most of whom maintain full-time employment status while in school, seeking career advancement and opportunities by enhancing their education via bachelor's degrees, associate degrees and master's degrees.
Some 54,000 students, attend Strayer University and Strayer University Online, the school's popular distance learning outlet, and the institute is known for producing large numbers of graduates with industry-relevant technical and computer science skills.
See All Strayer University Campuses
Find a Strayer University Campus by Zip Code
Or Use the Map to Find a Strayer University Campus
Strayer University Campuses and Online School