Belhaven University
1500 Peachtree Street, Jackson, MS 39202
Description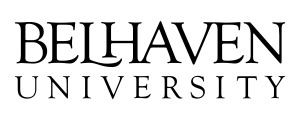 Belhaven University is a Christian liberal arts university dedicated to helping people grapple with the complex issues of life and to preparing them for positions of leadership in a rapidly changing society. A community of professors and students working together in a Christian environment, Belhaven emphasizes the importance of the individual. In addition to a strong traditional liberal arts program, Belhaven provides an atmosphere in which students can find purpose and meaning in life. Academic preparation and Christian experience go hand in hand at Belhaven.
Each student is encouraged to develop and grow to the best of his or her potential and to face the future with confidence and determination. Interwoven into academic preparation is a curriculum that emphasizes personal values and constructive attitudes toward work, other people, and the quality of life.
Belhaven strives for excellence in higher education. The University is dedicated to the belief that only the Christian liberal arts institution can educate men and women capable of totally purposeful action and direction.
Belhaven University, formerly Belhaven College, is accredited by the Commission on Colleges of the Southern Association of Colleges and Schools to award associate, baccalaureate, and masters degrees. Contact the Commission on Colleges at 1866 Southern Lane, Decatur, Georgia 30033-4097 or call 404-679-4500 for questions about the accreditation of Belhaven University.
School Website: Belhaven University
This web site and associated pages are not associated with, endorsed by, or sponsored by Belhaven University. CampusExplorer.com has no official or unofficial affiliation with Belhaven University.