Morgan Community College (MCC)
920 Barlow Road, Fort Morgan, CO 80701
MCC Description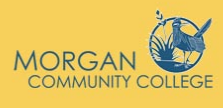 At Colorado's Morgan Community College (MCC), students have the chance to receive state tuition benefits and various other types of financial assistance, while earning a professional degree or credits towards their bachelor's.
Located in Fort Morgan, Colorado, MCC has additional centers in Bennett, Burlington, Limon and Wray.
MCC's professional academics include a wide range of highly specialized business degrees and certificates, such as:
Agriculture and Business Management
Financial Analysis
Integrated Management
International Business
Planning and Financial Records
Web Productivity and Utilization
MCC also offers a select number of allied health majors, including:
Emergency Medical Technology
Medical Assisting
Medical Office Assisting
Pharmacy Technology
Students have the option of getting an associate's degree in the humanities or liberal arts, too, both of which are ideal majors for transferring to a four-year school.
Students in all of these programs, as well as continuing education students, may apply for the College Opportunity Fund. This debt-free program covers a large part of student tuition. MCC also offers a wide range of scholarships, including need-based scholarships, scholarships for students in specific majors like nursing or education, scholarships for adult learners and academic scholarships.
Students may apply for state grants, federal grants and federal loans, as well. MCC also honors benefits for veterans. Since students may receive financial aid from multiple sources, many attend MCC at little to no cost. However, financial aid is not guaranteed and students should contact the school to discuss eligibility.
MCC is an open admissions institution, which means that most programs only require an admissions application and a high school diploma or GED.
Quick Facts about Morgan Community College
Affiliation
Not applicable
Size
Small (Under 2,000 Undergrad)
On-Campus Housing Available
No
Parking Permit Required
Yes
Selectivity
Open Admissions
Out-of-State Tuition
$12,408
MCC Students
Total Students

1,759
Undergraduate vs. Graduate
Undergraduate

100%

Graduate

%
Full-Time vs. Part-Time Students
Full-Time

25%

Part-Time

75%
Ethnic Diversity
Latino

15%

African American

2%

Caucasian

77%

American Indian or Alaska native

1%

Asian

1%

Unknown and Other

4%
International Students
International

0%

Domestic

100%
Learn more about Morgan Community College (MCC):
Compare to Similar Colleges