Description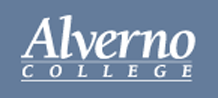 While many institutions focus exclusively on academic or professional development, Alverno College's main emphasis is personal growth. The college believes that academic achievements are only part of one's education: engagement with the community and yourself is equally important.
Alverno College features a unique "ability-based" curriculum, intended to help you meet the challenges of life after school. A few of these eight basic (yet highly sought-after) abilities are communication, problem solving, analysis and global perspective.
Grading is another unusual aspect of Alverno College's academics. Instead of a point-based system, Alverno uses narrative grading. Your transcript will describe your academic and personal growth throughout your education, giving employers a complete picture that a GPA alone cannot.
Experience outside the classroom is crucial at Alverno. The school encourages students to participate in internships, awarding academic credit for experiential learning.
Student life at Alverno is diverse for a school of its size, with over 30 student clubs and organizations to choose from. As a Catholic college, Alverno fosters spirituality through its Campus Ministry. The school also participates in NCAA Division III athletics, featuring basketball, cross country, soccer, softball and more.
Quick Facts about Alverno College
Setting
Large City Setting
Affiliation
Roman Catholic
Size
Medium (2,000 to 5,000 Undergrad)
Website
On-Campus Housing Available
Yes
Out-of-State Tuition
$20,544
Students
Full-Time Undergrad Students

2,371

Freshman Class

509

Total Students (Undergrads & Graduate Students)

2,799
Undergraduate vs. Graduate
Undergraduate

85%

Graduate

15%
Full-Time vs. Part-Time Students
Full-Time

37%

Part-Time

63%
Students Coming From In-State vs. Out-of-State
In-State

100%

Out-of-State

0%
Gender of Students
Women

100%

Men

0%
Ethnic Diversity
African-American

17%

Asian

5%

Caucasian

63%

Latino

13%

Other

2%
Students State Origin
Wisconsin

100%

Illinois

6%
International Students
International

0%

Domestic

100%
Learn more about Alverno College:
This web site and associated pages are not associated with, endorsed by, or sponsored by Alverno College. CampusExplorer.com has no official or unofficial affiliation with Alverno College.