Kiamichi Technology Center, Poteau
1509 S McKenna, Poteau, OK 74953
Description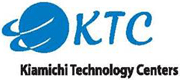 If you live in Oklahoma and want to obtain entry-level skills to start yourself on an exciting new career path, it would be worth your time to look into Kiamichi Technology Center (KTC) Poteau campus.
It offers full-time programs during the day in addition to half-time programs in the evenings and on the weekends for added flexibility.
Fields of study at KTC include:
Automotive Service Technology
Business Administration and Information Technology
Computer and Networking Technology
Culinary Arts
Health Careers Certification
Heating, Ventilation, and Air Condition (HVAC) Technology
Individualized training programs are also provided to local businesses in Computers, CPR and First Aid, Safety and Health, and other areas of special interest.
KTC has partnerships with certain high schools in the area as well, allowing qualifying high school students to obtain free tuition for classes and transportation to and from campus. Coursework completed can count for high school and college credits.
Online learning is even an option for those who are interested. Through "Education to Go" at KTC, hundreds of classes are accessible over the internet. Most courses can be completed in less than two months.
The majority of programs at KTC require that students be at least 16 years of age upon enrollment. They do not need to have a high school diploma or GED. However, they must be able to pass a basic skill assessment in lieu of a diploma or GED.
Financial aid is granted to those who are over the age of 18 and are found eligible. Some of the sources of funding include federal grants, institutional scholarships, military education benefits, state grants, and more.
Quick Facts about Kiamichi Technology Center, Poteau
Setting
Small Town Setting
Affiliation
Not applicable
Size
Small (Under 2,000 Students)
On-Campus Housing Available
No
Selectivity
Open Admissions
Students
Total Students

568
Full-Time vs. Part-Time Students
Full-Time

24%

Part-Time

76%
Ethnic Diversity
Latino

4%

African American

2%

Caucasian

70%

American Indian or Alaska native

22%

Unknown and Other

2%
International Students
International

0%

Domestic

100%
Learn more about Kiamichi Technology Center, Poteau:
Compare to Similar Colleges