Mr Bernards School of Hair Fashion Inc
711 Lisbon St, Lewiston, ME 04240
Description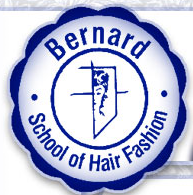 Mr. Bernard's School of Hair Fashion offers a strong educational foundation in Cosmetology by providing in-depth-training as well as different tools and learning resources.
Mr. Bernard's is located in Lewiston, Maine, and has a second campus in Bangor. In addition to Cosmetology, both campuses offer a program in Cosmetology Instruction.
Cosmetology students at both locations receive several toolkits, which include numerous professional tools like brushes, clippers, shears, razors and mannequin kits. The kits also include various workbooks and textbooks.
Students use these tools to practice cuts, styles, manicures and other professional activities. As they advance in their program, they also use their toolkits when they practice on real models at the school's public salon.
Students also have access to different learning tools and facilities, including visual and audio aids, a student library and practice rooms.
Those seeking admissions to the Cosmetology program must be at least 16 years old. They must also have completed the 10th grade. Cosmetology Instructor applicants must show proof of cosmetology licensure.
Mr. Bernard's School of Hair Fashion supplies financial aid to eligible students, through Pell grants and different types of student loans.
Quick Facts about Mr Bernards School of Hair Fashion Inc
Setting
Large Town Setting
Affiliation
Not applicable
Size
Small (Under 2,000 Students)
On-Campus Housing Available
No
Selectivity
Open Admissions
Students
Total Students

176
Full-Time vs. Part-Time Students
Full-Time

83%

Part-Time

17%
Ethnic Diversity
African American

2%

Caucasian

90%

American Indian or Alaska native

2%

Asian

2%

Unknown and Other

5%
International Students
International

0%

Domestic

100%
Learn more about Mr Bernards School of Hair Fashion Inc:
Compare to Similar Colleges