Colegio Pentecostal Mizpa
Bo Caimito Rd 199 Km 0.3, San Juan, PR 00928
Description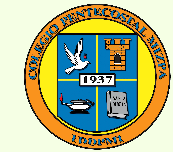 The Mizpah Baptist University in San Juan, Puerto Rico, is a faith-related institution that strives to serve the Kingdom of Jesus Christ under the guidance of the Holy Spirit, wholly informed by Scripture. If you're looking for a theological education or seek to improve your relationship with God, then the oldest theological school of Pentecostalism in Puerto Rico may be the place for you.
To uphold a student life immersed in faith, the university requires students to take part in Christian service events and activities at the undergraduate level. The university uses its resources and students to provide help to the poor and sick of local communities through its outreach programs.
Undergraduate academics include Christian Education, Pastoral Studies and Bible Studies, as well as certificates in Chaplaincy Ministries, Christian Education, and Ministerial in Arts.
Admissions require students to have a commitment to the Christian faith, as well as an ecclesiastical certificate, health certificate, and certificate of immunization if the student is under 22 years of age.
Financial aid is available to eligible students through Pell grants, federal supplemental educational opportunity grants, and work-study programs.
The university is accredited by the Association for Biblical Higher Education.
Quick Facts about Colegio Pentecostal Mizpa
Location
U.S. Territories
Setting
Large City Setting
Size
Small (Under 2,000 Undergrad)
Website
On-Campus Housing Available
Yes
Selectivity
Open Admissions
Out-of-State Tuition
$3,400
Students
Full-Time Undergrad Students

251

Total Students (Undergrads & Graduate Students)

251
Undergraduate vs. Graduate
Undergraduate

100%

Graduate

0%
Full-Time vs. Part-Time Students
Full-Time

100%

Part-Time

0%
Ethnic Diversity
Latino

100%
International Students
International

0%

Domestic

100%
Learn more about Colegio Pentecostal Mizpa:
This web site and associated pages are not associated with, endorsed by, or sponsored by Colegio Pentecostal Mizpa. CampusExplorer.com has no official or unofficial affiliation with Colegio Pentecostal Mizpa.