Laramie County Community College (LCCC)
1400 East College Drive, Cheyenne, WY 82007
LCCC Description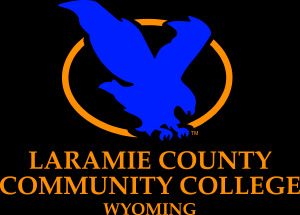 The Laramie County Community College (LCCC) in Cheyenne, Wyoming, is one of the top two-year institutions in the state, featuring a wealth of high-quality academics, cutting-edge technology and training equipment and enriching college life opportunities that will provide you with a dynamic educational experience. LCCC also has a campus in Laramie, Wyo. and outreach centers in Pine Bluffs, Wyo., and at F.E. Warren Air Force Base in Cheyenne.
Nearly 80 associate's degree programs are available at LCCC, not to mention more than 25 vocational certificate courses. Some of the many options available include:
Agribusiness Technology
Automotive Body Repair
Entrepreneurship
Wildlife and Conservation Management
Integrated Systems Technology
Whether you are a Wyoming resident or not, you can take advantage of the school's online classes. LCCC offers nearly 20 certificates and associate degrees that can be completed entirely online.
When you are not studying, you can make the most out of your college life at LCCC by catching a concert, play or guest lecturer at the LCCC Playhouse, joining a student club or organization geared toward your academic or recreational interests or lending your services in community blood drives and teaching programs.
To be considered eligible for enrollment, students must have taken the ACT within a year of the application deadline. Students who have not must take an entrance placement examination. For more information on admissions criteria, please contact LCCC.
Wyoming residents receive discounted tuition as an incentive to pursue higher education and contribute to the state's economy and workforce.
LCCC offers financial aid through scholarships, grants and loans to students who file a FAFSA and demonstrate need.
Quick Facts about Laramie County Community College
Setting
Large Town Setting
Affiliation
Not applicable
Size
Medium (2,000 to 5,000 Undergrad)
On-Campus Housing Available
Yes
Parking Permit Required
No
Selectivity
Open Admissions
Out-of-State Tuition
$5,736
LCCC Students
Total Students

4,897
Undergraduate vs. Graduate
Undergraduate

100%

Graduate

%
Full-Time vs. Part-Time Students
Full-Time

0%

Part-Time

100%
Ethnic Diversity
Latino

8%

African American

2%

Caucasian

82%

American Indian or Alaska native

1%

Asian

2%

Unknown and Other

5%
International Students
International

2%

Domestic

98%
Learn more about Laramie County Community College (LCCC):
Compare to Similar Colleges