Erie 1 BOCES - Practical Nursing Program, Buffalo
355 Harlem Rd, Buffalo, NY 14224
Description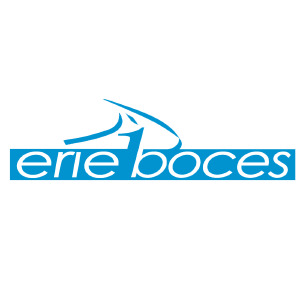 The Erie 1 BOCES public education system in Buffalo, New York, offers educational and technical training programs in Practical Nursing to prepare high school students and adult learners for a valuable career.
Students may participate in the school's many events, like webinar specials, professional development programs and demo programs.
Instruction takes place at the institution's upscale, high-tech centers. The faculty and staff are composed of experienced, certified teachers who ensure students can benefit from their professional experience. Students become well prepared for a career through hands-on training and use of only the most current technology.
Academics offered in the Buffalo system include a Practical Nursing professional certification program.
The program is flexible, with courses offered for either part-time or full-time students.
All students may take advantage of BOCES's special student services, including occupational, physical and speech therapy.
Students interested in applying must request more information from the school's website or speak with an admissions representative. The school asks students not to send official transcripts or other materials unless requested by the school. High school students must be in the 11th or 12th grade.
Financial aid is available to eligible students who have filed a FAFSA through the form of federal grants, state grants and student loans.
Quick Facts about Erie 1 BOCES - Practical Nursing Program, Buffalo
Setting
Large City Setting
Affiliation
Not applicable
Size
Small (Under 2,000 Students)
On-Campus Housing Available
No
Students
Total Students

319
Full-Time vs. Part-Time Students
Full-Time

48%

Part-Time

52%
Ethnic Diversity
Latino

2%

African American

25%

Caucasian

71%

American Indian or Alaska native

1%

Asian

1%
International Students
International

0%

Domestic

100%
Learn more about Erie 1 BOCES - Practical Nursing Program, Buffalo:
Compare to Similar Colleges