Career Technical College, Monroe
2319 Louisville Avenue, Monroe, LA 71201
Description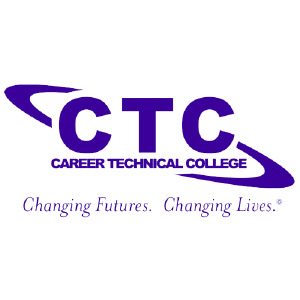 There are a number of diploma and certification programs from which to choose at Career Technical College (CTC) Monroe:
Criminal Justice
Massage Therapy
Management
Medical Assisting
Radiography
Surgical Technology
There is even an onsite spa-The Calm Day Spa-that allows the general public to come in and receive spa services from massage therapy students at highly competitive rates.
CTC is also an official testing site for administering the Microsoft Office User Specialists (MOUS) certification exams.
Class sizes are fairly small, so students have ample time to get their questions answered. The school strives to hire qualified instructors who are not only successful professionals in their fields, but also commendable teachers.
The process for admissions to CTC is fairly clear-cut: applicants must fill out an application for enrollment, meet with admissions and financial aid representatives, take a campus tour, and meet all other admissions requirements as dictated by school policy.
Miscellaneous on-campus services include advising and tutoring for academics, career counseling, job placement assistance, and more.
Financial aid in the form of federal loans is available to qualifying applicants. Those who are interested must take some time to fill out a FAFSA. They should be able to procure documentation of financial status as well.
School Website: Career Technical College, Monroe
Licenses, Accreditations, and Memberships
Commission on Accreditation for Respiratory Care (CoARC)
National Certified Testing Site for the National Center for Competency Testing
State of Louisiana Massage Therapy Board
Commission on Accreditation of Allied Health Education Programs
Council on Occupational Education
Joint Review Committee on Education in Radiologic Technology