Henris School of Hair Design
276 Water St, Fitchburg, MA 01420
Description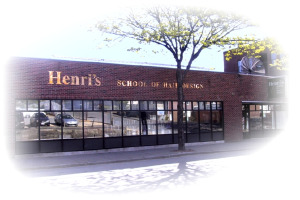 Aiming for a future career in cosmetology? Henris School of Hair Design might just have what you're looking for.
Academics at this school are broken into two degrees: cosmetologist and nail technician. The length of the cosmetology program is 1,000 hours, and length of the nail technician course is 125 hours.
As the instruction at this school is on an individual basis, Henris has rolling admissions. Individuals can submit their application at any time. Cosmetology classes begin on the first Monday in January, March, May, July, September, and November, and Manicuring classes begin the first Monday of every month.
Students must conduct a personal interview with the school registrar before being enrolled. Henris only admits high school graduates or those who have a GED. All students must complete a pre-enrollment interview.
Tuition varies depending on the program you choose, due to the difference in length, required items, and textbooks.
Financial aid is available through personalized tuition payment scheduling, grants, loans and scholarships. There are four ACE Grant Scholarship and two ACE Grant Nail Technology Scholarships offered by the school each year. Additionally, the school provides partial scholarships to qualifying high school seniors.
Quick Facts about Henris School of Hair Design
Setting
Small Town Setting
Size
Small (Under 2,000 Undergrad)
Website
On-Campus Housing Available
No
Selectivity
Open Admissions
Licenses, Accreditations, and Memberships
National Accrediting Commission of Career Arts and Sciences
Students
Total Students

26
Undergraduate vs. Graduate
Undergraduate

100%

Graduate

0%
Full-Time vs. Part-Time Students
Full-Time

100%

Part-Time

0%
Students Coming From In-State vs. Out-of-State
In-State

100%

Out-of-State

0%
Ethnic Diversity
African-American

2%

Asian

2%

Caucasian

79%

Latino

16%

Other

1%
Students State Origin
Massachusetts

100%
International Students
International

0%

Domestic

100%
Learn more about Henris School of Hair Design:
This web site and associated pages are not associated with, endorsed by, or sponsored by Henris School of Hair Design. CampusExplorer.com has no official or unofficial affiliation with Henris School of Hair Design.