Maxine Waters Employment Preparation Center
10925 South Central Ave, Los Angeles, CA 90059
Description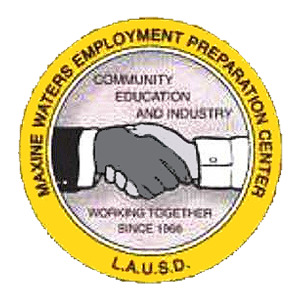 Vocational training can be invaluable in your professional development, but for most, a two-year program isn't practical. Maxine Waters Employment Preparation Center provides a solution, offering short-term training that can be completed in just six months to a year.
In order to maximize your employment potential, MWEPC's programs are designed to lead to specific professions. Some of the available programs include:
Automotive Repair
Construction
Culinary Arts
Clinical Medical Assistant
Nursing Assistant
Emergency Medical Technician
MWEPC also offers basic skill courses like Computer Operation, Basic Reading/Math, GED Prep and ESL.
Anyone over the age of 16 can enroll at MWEPC. The main admissions requirement is an Enrollment Assessment Test, which will determine your ability to benefit from the center's programs. Certain programs have different reading level requirements, and some also require a math test.
There is a registration fee of $20 for 9-week classes and $30 for 18-week classes. However, students over the age of 60 and those receiving public assistance, such as food stamps and unemployment benefits, are exempt from these fees.
Quick Facts about Maxine Waters Employment Preparation Center
Setting
Large City Setting
On-Campus Housing Available
No
Selectivity
Open Admissions
Learn more about Maxine Waters Employment Preparation Center:
Compare to Similar Colleges