Kaplan College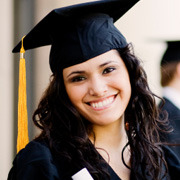 Kaplan College School Description
Kaplan College is a subsidiary of the Kaplan Inc., which is owned by the Washington Post Co. It is a 2-year private college that specializes in a curriculum geared specifically towards heath care professions, in addition to other programs from criminal justice to information technology to legal services. Kaplan College faculty and staff determined the need for a wide variety of programs in health care because 12 of the 20 fastest-growing occupations are in that field.
Career training is the main emphasis in degree programs taken at Kaplan College, as each course is designed to provide students with the knowledge and tools needed to transition into their new career. All programs prepare individuals for an entry-level position in today's fastest-growing occupations by providing them with the appropriate diploma, certificate or associate degree.
Kaplan College is committed to offering their students a rewarding educational experience, which caters to the working adult who requires a flexible schedule in order to have the time to obtain their certificate or undergraduate degree.


See All Kaplan College Campuses
Find a Kaplan College Campus by Zip Code
Or Use the Map to Find a Kaplan College Campus