All
Colleges >
TESST College of Technology
TESST College of Technology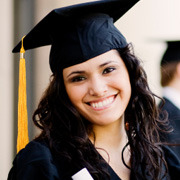 TESST College of Technology School Description
TESST College of Technology is a system of schools geared toward providing advanced career training in areas like allied health, computer science, criminal justice, drafting, information technology and legal work.
TESST College of Technology maintains three commuter campuses in the Maryland area. The TESST family of schools is owned by Quest Education Corporation, a subsidiary of Kaplan, Inc.
The academic and professional training programs at TESST College of Technology are aimed working adults—most of whom maintain full-time employment status while in school—seeking career advancement and increased job opportunities by enhancing their education with associate degrees and program certificates.
Find a TESST College of Technology Campus by Zip Code
Or Use the Map to Find a TESST College of Technology Campus
TESST College of Technology Campuses and Online School
1
College degrees offered: Certificate Program