All
Colleges >
WyoTech Vocational Schools
WyoTech Vocational Schools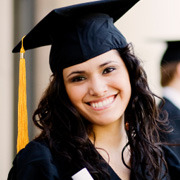 WyoTech Vocational Schools School Description
WyoTech vocational schools is a system of technical career training schools geared toward providing working adults with a real-world perspective on professional training in automotive, diesel, motorcycle, marine, plumbing and electrician trades.
WyoTech vocational schools maintains six commuter campuses in four states across the country.
The professional training programs at WyoTech vocational schools are geared toward working adults—most of whom maintain full-time employment status while in school—seeking career advancement and increased job opportunities by enhancing their education with program certification in a high-demand trade industry.
Find a WyoTech Vocational Schools Campus by Zip Code
Or Use the Map to Find a WyoTech Vocational Schools Campus
WyoTech Vocational Schools Campuses
1
Blairsville, Pennsylvania
College degrees offered: Certificate Program, Associates Degree
2
Ormond Beach, Florida
College degrees offered: Certificate Program