Career College
Attend a career college and learn the career-specific skills you need to get the job you want.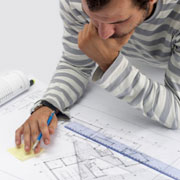 What Is a Career College?
If you're interested in obtaining technical skills for a specific career, a career college can provide you with the expertise you need, as well as the certificate, license or diploma required. Sometimes called technical schools or vocational schools, these schools allow students to focus on specific job skills toward their desired position.
See All Career Colleges
See All Online Career Colleges
Programs at Career Colleges
Online Programs at Career Colleges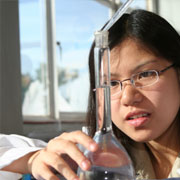 Time Requirements at Career Colleges
Career colleges are focused on providing you with the job skills you need in as short a time as possible. The amount of time it takes to complete your training depends on the certificate program, or degree program, you choose, and whether you will be completing courses part-time, full-time or through an online career college that allows you to accelerate your studies to complete them in a shorter amount of time.
Is a career college right for you?
If you know the specific field and technical position you want to pursue, career colleges can be a practical, affordable way to earn the required certificate or degree. Here are some of the reasons why you might benefit from attending a career college:
Obtaining career skills quickly.
Career colleges allow you to enter your chosen profession in a shorter amount of time, because your coursework is geared toward providing you with the necessary technical skills for your field.
Saving money.
Because of the shorter course of study, you will pay less for a certificate program at a career college than you would for a bachelors degree at a 4-year college or university. You are also eligible to receive financial aid in the form of federal grants to help you complete your program.
Taking advantage of job placement opportunities.
Many career colleges provide job placement services to help students obtain a position after they complete their course of study.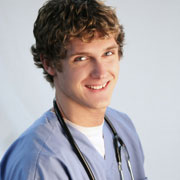 What types of students attend career colleges?
High school graduates interested in pursuing a technical field and people who want to specialize in a specific area choose career colleges for the skills and training they need. Because of the diversity of programs, certificates, licenses and degrees offered at career colleges, there is a broad range of students who choose these schools. Students at career colleges tend to be motivated to complete their programs: Studies show that graduation rates tend to be higher at career colleges than at other types of schools, including community colleges.
Should you take online courses?
If you work well independently and can stay motivated without a traditional classroom setting, you may thrive by taking courses at an online career college. In addition to allowing students to complete certificate programs at home, these schools also offer increased flexibility in choosing a school, since school location is not a factor, and in choosing when to take classes. Many online schools offer classes on evenings and weekends to accommodate students with work and family commitments.
How do you narrow down the choices of career colleges?
The most important factor to consider when choosing a career college is whether it offers the required career training and technical skills you require for the field you want to enter. If you don't find the courses you're looking for at your local career colleges, consider looking into online career colleges. You should also find out if the schools you're interested in are accredited and licensed.
Once you've narrowed down your schools, you may want to consider additional factors, such as whether your credits are transferable to another school, what the schools' job placement rates are and whether the schools provide job placement services to help you find a job.
Advertisement