See All
Colleges >
How Technology Affects College Counseling
How Technology Affects College Counseling
Find out how the latest tech resources both help and pose new challenges for college counselors.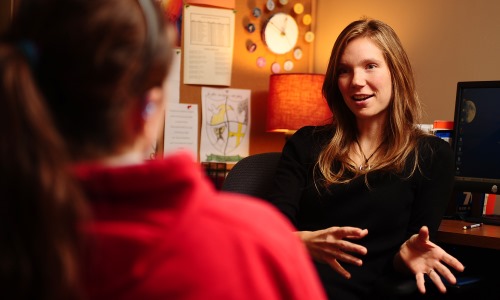 The college admissions process has never been as tech-savvy as it is today. As it has with many other aspects of life, technology has changed the way most students research and apply to colleges. From a college counselor's perspective, technology is both a blessing and a curse. While it can alienate students from their counselor, it also gives students easier access to information. Learn more about how college counseling is affected by shifts in technology use among students, along with the ways to maximize the benefits of technology in college admissions.
Meeting College Requirements
Whether high school students realize it or not, the college application process begins well before senior year. Grades obviously play a major role in college admissions, but what comes as a surprise to some students is how the classes they choose can affect their chances of getting into the school of their dreams.
Learn more about how college counseling is affected by shifts in technology use among students,
According to an article in The Chronicle of Higher Education, students who don't have access to a helpful guidance counselor (or who fail to take advantage of the one at their disposal) can miss the opportunity to take the appropriate courses to get into college. While access to information via the Internet may lead some students to believe that college admissions can be handled independently, what they really need is a knowledgeable counselor to help sort through this type of critical information. The reduction in face-to-face, personalized interactions can be a serious hindrance to college-bound students.
Today's students need to be reminded of the importance of working with their college counselor throughout high school. And for those who don't have access to a helpful counselor, technology can actually be a great resource for information when used in the right way. For example, Open Access College Advising is a free one-on-one counseling service which helps low-income and first-generation students navigate the college admissions process.
Researching Colleges
Now that every institution has its own website, students are turning to their computers to get information on colleges and universities. The access to information at this stage of the process can be extremely beneficial – students can quickly sort through hundreds of colleges using tools like our college search engine. There are other resources, as well, like The National Center for Education Statistics' College Navigator. Using one or more of these tools is a great way for students to find the schools that meet their academic and financial requirements. Search tools are becoming more and more refined, allowing students to research colleges based on details like Greek life, undergraduate enrollment, study abroad opportunities, rural vs. urban campus settings and more.
In addition to college search tools, technology can also provide students with insight into a college's true atmosphere. James Montoya, vice president of higher education at The College Board, explained to U.S. News and World Report that "technology now allows students to learn about colleges on their own terms – having online access to the student campus newspaper, course evaluations, and student reviews of dorm food. Information that is more authentic, unfiltered, and student-centric is a real benefit."
Despite the fact that these helpful tools are promoted by many college counselors, some vital information can fall through the cracks with technology alone. Counselors are still an important resource, especially for students who need help navigating financial aid. While some students might rule out an expensive private school based on its tuition rates, a college counselor may help them discover the excellent scholarships and grant opportunities at that particular institution. In addition, counselors often know about some of the best online tools for finding a good college match. It's important for college counselors to remain invested in every student's college research to help them interpret and understand the vast amount of information available online.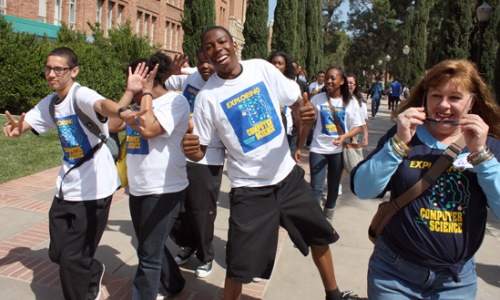 Applying to College
Online college applications are on the rise, making it easier for students to apply to multiple schools. The Common Application (which can be completed online) allows students to apply to over 450 schools. The ability to fill out online forms is preferable for many students and can speed up the tedious application process.
While online applications provide a number of benefits, there are also a couple of drawbacks to this relatively new form of college-related technology. Online applications have driven up competition for admissions because more students are sending out more applications. In addition, the online process once again separates counselors from their students. To make sure they're filling out forms correctly and including the best information on their applications, students should always consult with their college counselors before applying, whether on paper or online.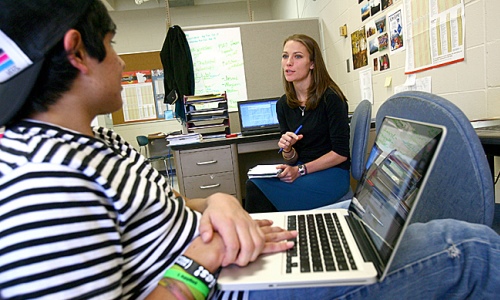 College counselors have a tough job; fortunately, technology can make their work easier in the long run. When paired with personal, face-to-face counseling, these tools are great for making college more accessible to students. For more information about the best tech tools to help students reach their college goals, check out these to this article Tips for the High-Tech College Counselor.
People Who Read This Article Also Read:
Technology in College
What to Expect in Higher Ed for 2014
Tech and the Modern College Student: Best Tools for Students
How Does Modern Technology Affect College Readiness?
Advertisement
Visit Our Student Center

Get on track!
And find out everything you need to know about planning for college.
Advertisement