See All
Colleges >
College Housing Security and Campus Safety
College Housing Security and Campus Safety
Security and safety are always of the utmost importance on college campuses. Learn what colleges and universities do to ensure that students are safe wherever they live.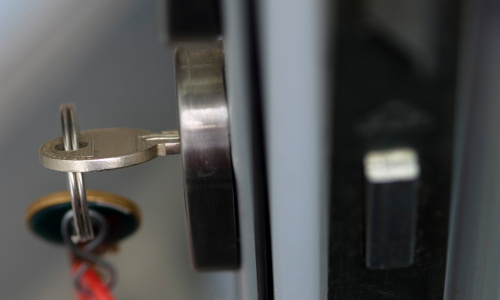 Photo: Thinkstock
Campus safety used to mean nothing more than getting up at 2 am for dormitory fire drills.
But a heightened awareness of safety-related issues on campus has caused colleges to look at their safety procedures in more detail. This analysis has led to new preparedness exercises and a rethinking of campus safety as a whole.
Campus police are usually involved in transport services for students who feel safe walking back to their dorms at night or do not have a group to walk with.
Campus Safety in the Dorms
There are many practical things you can do to help stay secure. Keeping dorm rooms clean can prevent fires. Remove all the flammable waste and papers frequently, and keep posters and decorations off of the ceiling and away from sprinklers and fire alarms. Also, keep an eye on appliances, especially microwaves, when using them, and always exit the building when you hear a fire alarm.
Make yourself aware of emergency exits and meeting places in the case of evacuation. Rutgers University has a dedicated web page for campus status in the event of an emergency.
Campus-Wide Emergency Preparedness
In general, it is also wise to be prepared for other emergencies. Have identification and a phone with you at all times. Make contingency plans for certain emergencies that may take place, such as fires and earthquakes.
In particular, be aware of any emergencies that are particularly associated with your college's location. Stanford University, for example, lies near two major earthquake faults in northern California. The school is particularly attuned to earthquake preparedness, especially in light of the disastrous earthquake in Japan in early 2011.
Stanford seeks to "combine preparedness with what we know about the possibility of seismic activity in the area," wrote Lawrence Gibbs of the university's department of Environmental Health & Safety.
The Federal Emergency Management Agency has developed the "disaster-resistant university" (DRU) program to encourage disaster preparedness on college campuses. Several universities including Tulane University, the University of California – Berkeley and the University of Miami assisted FEMA with the DRU program by contributing their experiences in previous disasters.
Theft on College Campuses
Augustana College in Illinois advises all students to label all belongings and engrave them when possible. Keeping valuables out of sight, whether in a dorm room or in a vehicle, is also recommended. Closing your door, respecting proper dorm visiting hours and refusing to admit people without proper identification can help campus police do their job and protect college security. Most doors in dormitories automatically lock and many universities require codes and key cards to enter dorm rooms. If your school does not have these things, then remember to lock your doors.
Emergency Drills on Campus
Following several violent incidents on college campuses, some schools have been holding mock shooting drills. These exercises have featured gunmen holding non-lethal weapons, police and SWAT team responses, and sometimes students aren't told what's going on.
Albany State University has been holding these drills since 2008. While schools such as Seton Hall University in New Jersey issued warnings letting students know that such college safety drills were taking place, other schools have not been as forthcoming with the information, and have caused real scares in students.
Campus Police and Campus Safety
The campus police have many jobs in facilitating college safety. They enforce the law on campus and often in surrounding areas, which typically include fraternities and any apartments nearby where loud, disruptive parties are held.
Campus police are usually involved in transport services for students who feel safe walking back to their dorms at night or do not have a group to walk with. Female students are especially invited to use the transport service that either involves a police escort or a police vehicle driving the student back to her dormitory or place of residence.


People Who Read This Article Also Read:
Dorm Life 101
Living at Home During College: Is It A Good Idea?
Fraternity Living: How to Survive Living in a Frat House
Everything You Need to Know About Your Resident Assistants (RA)
Living in a Sorority
On-Campus Housing and Dorm Rules

Advertisement
Visit Our Student Center

Get on track!
And find out everything you need to know about planning for college.
Advertisement