See All
Colleges >
What's an International Baccalaureate?
What's an International Baccalaureate?
Find out how the International Bacccalaureate (IB) diploma can boost your college application.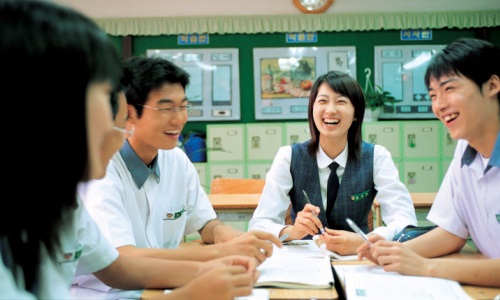 Photo: Thinkstock
If you're an incoming high school freshman, you may have heard people talk about the International baccalaureate program. While the name may sound intimidating, the IB program is actually very similar to the Advanced Placement (AP) program. Both AP and IB classes are designed for high school students who want to challenge themselves through college-level coursework.
Most American universities and schools abroad recognize an IB diploma.
The IB program was inspired by the writings of Marie-Thérèse Maurette, a Swiss educator and anti-war activist. Maurette wrote a book titled, "Is there a Way of Teaching for Peace," which serves as the foundation for the IB program's curriculum.
IB vs. AP
The College Board's AP program is the most common option for students seeking college-level coursework in high school. The AP program offers a bounty of single-subject courses to choose from. These classes are considered to be equivalent to undergraduate college courses, and if a student scores high enough on the final exam (a scale of one to five, with five being the best) most colleges grant credit for that class.
What's different about IB courses?
An IB diploma means committing to a rigorous two-year curriculum in your junior and senior year. Over the course of those two years, you'll be expected to study six subjects chosen from six subject groups (i.e. language, second language, experimental sciences, the arts, math and computer science, and individuals and societies).
"My IB education made me a curious learner. It taught me to ask questions and engage in debate, and that my opinions and ideas matter."
-Maggie Doyne
In addition, IB students engage in the core requirements of completing a 4,000-word extended essay, a theory of knowledge course, and participating in community service. Clearly, the IB curriculum requires a longer-term commitment than any single AP class.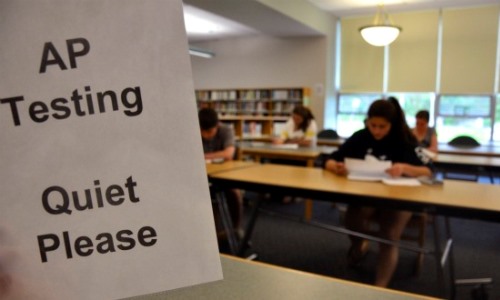 What Do Colleges Think of IB Applicants?
As a result of the IB program's ability to develop critical-thinking skills, independent learning, and research proficiency in students, it is recognized that IB graduates often have stronger reasoning an analytical skills used at the college level.
Most American universities and schools abroad recognize an IB diploma, and generally provide college credit for the courses taken during the two-year program, provided you complete the entire program. Each university will have varying policies when it comes to an IB diploma, so take the time to check with each college's admissions office.
"The programme has aided in the discovery of my strengths and weaknesses, which has helped me identify what type of student and person I am."
-Tatenda Mashanda
As to whether the IB can help you in the college admissions process, it's difficult to say. As with any other individual attribute of your college preparation, an IB diploma is part of the larger picture of your application. As a general rule, the IB program is deemed to be more international in tone and scope than similar AP classes. Participating in the IB program could possibly help distinguish you from other college applicants if it is part of a strong overall application.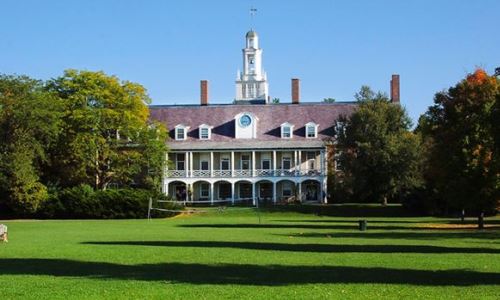 Which Colleges Offer Credit for IB Classes?
The best way to ensure that your IB classes will translate into college credit is to contact the colleges and universities you're considering and ask. Many colleges accept IB credit. The International Baccalaureate Organization has a list of colleges and universities which do count student's IB coursework towards their college credit.
This list is broad and includes prestigious liberal arts colleges like Bennington College and Bowdoin College as well as large public schools like Texas A & M University and University of California, Los Angeles.
"The kind of critical thinking the IB instills and the skills it helps develop (e.g. the skill of writing) are very much in line with—perhaps even above—what is expected of me so far in college."
-Andrew Beckman
What is the Difference Between an IBDP and an IBCC?
You may have noticed that your school presents the choice between an IB Diploma Programme (IBDP) and something called an IB Career-related Certificate (IBCC).
While they are similar programs that incorporate the same elements and principles, an IBCC offers a unique opportunity for students looking to engage in career-related education.
The IBCC allows students to choose more career-related courses that are most suited to their community and future professional needs, a feature of the IBCC program that the IBDP does not offer. So, if you have an idea of what you would like to study post-high school, or if you're leaning towards a certain career, the IBCC may be the best choice for you.
People Who Ready This Article Also Read:
What is a GPA?
What is a High School Transcript and Why is it Important?
Valedictorians: Who Are They and How Are They Chosen?
Basic High School Graduation Requirements vs. College Preparation
Advertisement
Visit Our Student Center

Get on track!
And find out everything you need to know about planning for college.
Advertisement