See All
Colleges >
How to Write a Cover Letter
How to Write a Cover Letter
Find out everything you need to know about writing a resume cover letter with these helpful tips and tricks…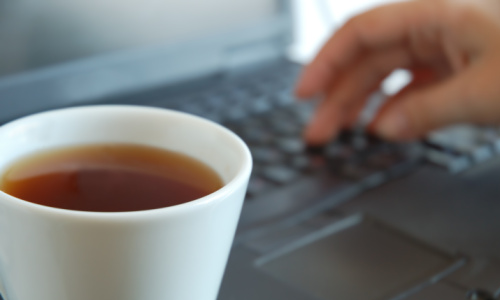 Photo: Thinkstock
Knowing how to write a cover letter is a lost art in the age of online job searches and emailing resumes. Most of the time, employers will post jobs on the Internet and tell candidates to submit resumes via email, but don't say anything about a resume cover letter.
While it takes a little extra work, submitting a cover letter is an important way to show potential employers that you are serious about finding a job.
While it takes a little extra work, submitting a cover letter is an important way to show potential employers that you are serious about finding a job and doing it well. You may be able to find a job without one, but you definitely will look better with a good one. If you understand the basics but are looking for a cover letter template, take a look at our Sample Cover Letter. If you want to learn more about how to write a cover letter, follow these simple cover letter tips:
How to Write a Cover Letter: Cover Letter Tips
1. Keep it short and focused.
Your cover letter should be no more than one page and if you want people to read it, probably shorter. It should be tailored to each business you apply for, and not just a mass letter you send out with every resume.
Cover letters nowadays are almost always sent as an email with a resume attachment, so a "page" isn't very precise, but three solid paragraphs are typically enough.
2. But don't make it two sentences.
Write a cover letter that's an actual letter with paragraphs. Don't just send an email that says, "I've attached my resume." It looks lazy and redundant. Of course you've attached your resume, you're trying to get a job, and they can see the attachment.
3. Mention referrals or people you both know.
If you know someone at the company you're applying for or were referred to the company by someone the employer knows, mention them in the first paragraph.
4. Don't just make it your resume.
It's a resume cover letter, but it isn't your resume. A great cover letter will complement a resume, not simply reorganize the same information from your resume. If an employer has no reason to look at your resume after reading your cover letter, it's not a good cover letter.
5. Stay formal but not boring.
Again, even though resume cover letters are all emails, don't treat them like an email to a friend. Stick to polite and formal language.
Formal doesn't mean boring, though! You want to make the employer read the whole thing and understand how amazing you are. Don't just recite dry facts. You can definitely tell a story and be interesting.
6. Keep the superlatives to a minimum.
Good job seekers know how to write a cover letter that isn't too over the top. Unless you can back it up with facts or achievements don't say things like "I'm the best candidate you'll ever meet" or "I'd be the perfect fit with your employees."
7. Let them know you'd like to follow up.
Tell your cover letter recipient that you're very interested in coming in for an interview or let them know you'll be calling in a few days just to follow up. If you do say this in your resume cover letter, make sure you actually do it.
Advertisement
Visit Our Student Center

Get on track!
And find out everything you need to know about planning for college.
Advertisement