See All
Colleges >
Vocational and Career Scholarships
Vocational and Career Scholarships
Have a specific field or career in mind? Learn about scholarship opportunities based on your career choice.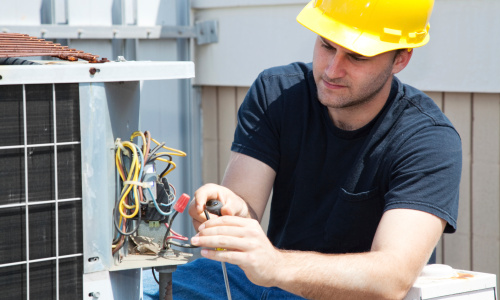 Photo: Thinkstock
There are lots of scholarships based on general academic merit, but what if you already know exactly what you want to do for the rest of your life?
Don't worry.
There's plenty of financial assistance for you. Whether you want to work at a trade or be a corporate executive, vocational scholarships can help pay your way.
The sheer volume of vocational scholarships make them an excellent source of financial assistance.
Vocational Scholarships
Pick a field, any field. If it exists, there's probably a scholarship for it. The sheer volume and variety of scholarships for specific majors and vocations make them an excellent source of financial assistance.
To get you started, we've compiled a list of some of the great opportunities out there.
*Sonic Electronix Audiophile Scholarship
Award: $1,000
Overview: A great opportunity for audio engineers, this scholarship rewards students with a passion for sound.
Requirements/eligibility: There are no eligibility requirements except a love of audio. However, since it's offered by a car stereo equipment company, those looking to pursue careers in sound are much more likely to win.
How to apply: Complete the online application by July 31.
*New York Financial Writers' Association Scholarship
Award: $2,000 to $3,000
Overview: The New York Financial Writers' Association (NYFWA) presents these awards to New York City college students who want to become business or financial journalists.
Requirements/eligibility: To apply, you must be enrolled in a New York area college. (Many of this year's winners attend NYU and Columbia.) Both undergraduate and graduate students can apply.
How to apply: Send in the application along with a current résumé, work samples and an essay explaining why you want to pursue a career in journalism. The application deadline is April 15.
*Lawrence Ginocchio Aviation Scholarship
Award: $4,500
Overview: The National Business Aviation Association presents this award to five students pursuing careers in aviation.
Requirements/eligibility: US citizens enrolled at member institutions of the University Aviation Association are eligible for the award. A passion for flight is a must, as is strong character and excellent academics. (A minimum GPA of 3.0 is required.)
How to apply: You can access the print-out application online. Additional materials include an essay, transcript, résumé and two letters of recommendation. The deadline is July 29.
*PHCC Educational Foundation Scholarships
Award: $1,000 to $5,000
Overview: In partnership with various private companies, the Plumbing-Heating-Cooling Contractors (PHCC) Educational Foundation sponsors 21 scholarships for aspiring contractors. Nine of these awards are for two-year apprentice programs.
Requirements/eligibility: Only residents of the US and Canada may apply. You're eligible if you attend or are planning to attend an apprenticeship, two-year certificate program, or four-year degree program at a PHCC-approved institution.
How to apply: There's one application for all 21 scholarships. PHCC also requires two letters of recommendation, one from an instructor, and one from an active PHCC member. The application deadline is May 1.
*Martin-Davis Pre-Law Scholarship
Award: $500
Overview: One of many institution-specific scholarships based on educational intent, the Martin-Davis Scholarship is geared toward students interested in a career in law.
Requirements/Eligibility: This scholarship is open to Georgia Southern University juniors and seniors in pre-law. A GPA of at least 3.5 is required.
How to apply: Submit the nomination cover sheet with a letter of recommendation and university transcript by February 20.
Related Tools & Services
Campus Explorer is giving away free scholarship money every month. Enter for your chance to win one of the Campus Explorer exclusive scholarships now.


People Who Read This Article Also Read:
Religious Scholarships
Community College Scholarships
5 Scholarship Essay Tips
Are There Weird Scholarships Out There for Me?
Scholarship Basics
How to Find Scholarships
How to Apply for Scholarships
Beware of Scholarship Scams

Advertisement
Visit Our Student Center

Get on track!
And find out everything you need to know about planning for college.
Advertisement