See All
Colleges >
College Hookup Culture: Myth or Fact?
College Hookup Culture: Myth or Fact?
Find out if college students are as promiscuous as we are sometimes led to believe.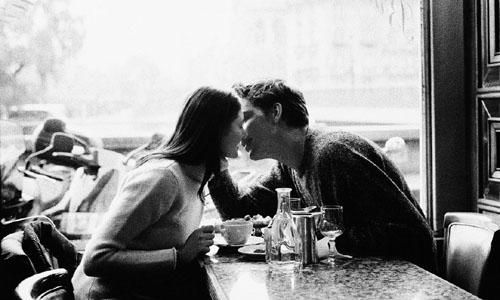 Photo: Thinkstock
In March, two University of Southern California students were caught in a variety of compromising positions on the roof of the University's School of Education Wait Philips Halls. The photos leaked onto the Internet and caused uproar among university professionals, parents and students alike. The event brought the topic of college hookups to the forefront of conversation, and while the USC students' behavior left little to the imagination, the ambiguity surrounding recent explosion of college hookups leaves much to be explored.
Students say that the term "hookup" is intentionally vague, and may have much to do the fact that what means one thing on one campus may mean something entirely different on another. Each school has its own hookup culture. For some students, hooking up doesn't venture much beyond a good old-fashioned make-out session, but for others it implies that the two parties have done a lot more. No matter the definition, "hooking up" has proven to be a dominant part of campus life.
Students often hook up before dating and act on their wants before committing to relationships.
College Hookup Studies
Students meet potential partners in class, at parties, even over Facebook, and for the most part hooking up tends to be casual.
The laws of the dating land have shifted, and recent studies indicate that traditional dating on campuses has taken a back seat to no-commitment, friends-with-benefits type relationships. The traditional days of wooing a prospective mate seem to be over.
Students often hook up before dating and act on their wants before committing to relationships. Justin Garcia, a State University of New York doctoral fellow at Binghamton University who conducts research on hookups, claims this overall lack of dating means many young adults don't know how to get a relationship started.
Sociologist Paula England of Stanford University, whose ongoing research since 2005 has surveyed more than 17,000 students from 20 colleges and universities, reported that by senior year, 72 percent of both sexes reported having at least one hookup, with the average 9.7 for men and 7.1 for women.
Potentially contributing to hookup culture, as reported by NPR, 90 percent of student housing is co-ed, which is a far cry from the single-sex dorms of the past.
There seems to be no shortage of casual relationships on campuses, and Mark Regnerus, an associate professor of sociology at the University of Texas, Austin, suggests that the higher proportion of women on campuses has contributed to the popularity of the hookup culture. Women made up more than 56 percent of the college population in 2009, according to the recent census data on enrollments.
But not all evidence points to more hookups. A new report by the National Center for Health Statistics indicates increasing percentages of men and women 18-24 who say they are virgins.
Another study, this one by The American College Health Association National College Health Assessment, reported that about 52 percent of survey respondents claimed to be in a relationship. In the same survey, about 50 percent said they'd hooked up in the last 30 days. These percentages seem to suggest that the number of students hooking up is not drastically differently from the number in committed relationships.


People Who Read This Article Also Read:
A Day in the Life of a College Student
Do Colleges Have School Dances?
Long-Distance Relationships: Making It Work in College
Sexual Assault in College: Preventing Date Rape and Staying Safe
Academic Competitions for College Students
Restaurants and Campus Dining: Good Food on a Budget
Where Does the Freshman 15 Come From?
Student Music in College

Advertisement
Visit Our Student Center

Get on track!
And find out everything you need to know about planning for college.
Advertisement