See All
Colleges >
How Selective Are Top Colleges?
How Selective Are Top Colleges?
It's no surprise that Ivy League colleges have selective admissions, but how do other colleges compare?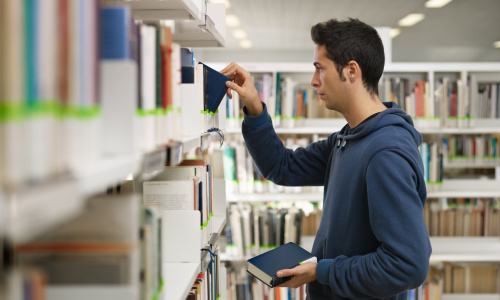 Photo: Thinkstock
How selective are top colleges?
Based on data published by The New York Times, we've analyzed the selectivity of certain top colleges.*
The numbers for selectivity are always in flux – depending largely on number of applicants.
Some of the findings are interesting and may surprise you.
For our purposes, we'll call schools that accept between 5% and 25% of applicants "selective."
So do the numbers offer up any surprises about selective colleges? Let's take a look…
Ivy League Admissions
Everybody assumes that the eight prestigious Ivy League schools have the lowest acceptance rates, meaning most of the applicants are not accepted. In large part, this perception is correct. But this has not deterred students from applying to those schools in large numbers – which continues to reinforce these schools' selectivity.
For example, over the past year, Columbia University in the City of New York has become significantly more selective due to the fact that more people are applying there.
It is speculated that the 32% spike in Columbia applications occurred because the school decided to accept the common application, and it climbed from eighth to fourth place in the US News & World Report rankings of top US academic research institutions. Columbia now trails only Harvard as the most selective Ivy League school.
Ivy League Admissions
Brown: 8.70%
Columbia: 6.93%
Cornell: 17.95%
Dartmouth: 9.73%
Harvard: 6.17%
Princeton: 8.39%
University of Pennsylvania: 12.26%
Yale: 7.35%

It's interesting to note that Cornell has a significantly higher (almost 18%) acceptance rate than its Ivy League cohorts – putting it at about the same selectivity level as such non-Ivy schools as Rice (18.6%), Williams College (17.06%) and Northwestern (18%).
Selective – It's Not Just for Ivies
The Ivies don't have a monopoly on selectivity, though. Massachusetts Institute of Technology (9.58%), Stanford (7.07%), Duke (12.59%), Amherst (12.76%) and California Institute of Technology (12.02%) all come in at or below Ivy League levels.
Other schools with selective admissions include:
Claremont McKenna College: 13.81%
Cooper Union: 7.22%
Pomona College: 13.58%
Swarthmore College: 14.92%
The University of Chicago: 15.83%
Vanderbilt University, Nashville: 15.45%
Vassar College: 15.45%

If you're looking for the most selective college in the country, you'll have to travel to Pennsylvania to Curtis Institute of Music, which accepted only eight students (out of 272) for an extremely exacting admissions rate of 2.94%.
Large-College Admission Rates
Larger universities are not as selective from a numbers standpoint. But there are still some differences. For schools that admit over 10,000 students, UCLA at 25.28% and New York University at 25.64% are among the most selective.
Other large schools have less selective admissions. Here are a few large school admission rates:
Boston University: 47.69%
Fordham University: 40.12%
Northeastern University: 34.31%
Penn State: 46.66%
Purdue: 66.11%
University of Colorado, Boulder: 84.34%

Changing Selectivity
The numbers for selectivity are always in flux – depending largely on number of applicants. With the increased use of common applications - to date, 456 schools accept them - and the ease of submitting applications online, students are sending out more applications than ever.
According to the College Board, school counselors generally suggest that students apply to between five and eight colleges. However, a small percentage of students (10% – 15%) apply to up to 20 schools – flooding colleges with admissions and driving lower admission rates.
For example, Washington University in St Louis increased its selectivity by 7.3% over the past year from accepting 21.19% of applicants in 2010 to 15.40% of applicants for 2011. Other significant increases in selectivity were seen at Tufts and Northwestern, with a 3.4% and 6.6% change respectively.
What Admissions Rates Mean for You
Don't let these figures scare you. There are thousands of schools throughout the country with relatively high acceptance rates, some accepting nearly all students who apply.
In fact, according to a recent study conducted by the University of California at Los Angeles Higher Education Research Institute, over 79% of students are accepted to their first-choice college.
(*Data for this article was current as of April 6, 2011. Exact admission figures may change.)


People Who Read This Article Also Read:
The Admissions Process: What Are Colleges Looking For?
Help! My College Application Was Lost
Organize Your College Application Process
How Selective Are Top Colleges?
Cost of College Applications Up at Many Schools

Advertisement
Visit Our Student Center

Get on track!
And find out everything you need to know about planning for college.
Advertisement