See All
Colleges >
How to Start Your College Search
How to Start Your College Search
Only you can decide which type of college will work best for you. There are many options to consider when it comes to choosing a college. Follow these tips to help you get started.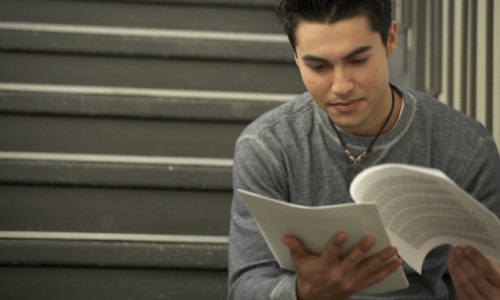 Photo: Thinkstock
By Jeff Bellinghausen
Ask 10 different people for advice on choosing a college and you'll likely get 10 different answers. Whether they are parents, teachers or friends, everyone has their own idea of what they consider to be the best way to start your college search. The input of friends and family is important, but ultimately you need to be honest with yourself about what you are looking for in a college experience and course of study.
If you have a particular major in mind, you should pick a college that offers a corresponding degree program.
Finding the best college or university for your needs isn't easy, but there are a number of simple steps that you can take to help narrow your choices into a handful of top contenders. By breaking the selection process into smaller, more manageable steps, you'll be able to systematically identify which schools offer the education that best fits what you need.
Rank What Matters Most to You
First, determine which defining elements of schools are most important to you in a college experience. Keep in mind that these factors might change depending on the type of school that interests you: four-year, two-year, or online college. Review all the possible factors and rank them in order of importance.
Some factors to think about include:
College size
Location (near to or far from home)
Setting (do you want a small-town vibe or a city experience?)
Religious affiliation
Reputation (party school, respected academic institution, etc.)
Coed or single-sex
Public or private
Research Colleges That Fit Your Criteria
Once you have a general idea of what types of colleges and universities interest you, the next step is to start researching colleges that fit your criteria. There are numerous types of colleges out there. First, ask yourself if you prefer an online school, a two-year college or a four-year college.
Perhaps you don't know the answer to this question just yet. To get a better idea, try talking to friends and family about the pros and cons of each type of program. Review brochures and visit different types of campuses. Also, do research online to gain insight from experts about what to expect from all three types of colleges.
Consider Your Major or Degree Program
Obviously, your intended career path is an important factor in finding a college. If you have a particular major in mind, you should pick a college that offers a corresponding degree program. In contrast, if you are still uncertain about careers that you are interested in, then a school that offers a broad introduction to numerous topics and degrees may be preferable.
After you find college programs that fit your career path, it is also worthwhile to compare the quality of specific degree programs across universities.
Review College Lists
Many people gauge which colleges offer the best experiences for them based on rankings lists. Sites such as the Princeton Review rank the best colleges based on criteria such as majors, academics, politics, diversity and social scenes. Other college ranking sites include:
Explore College Costs
Looking at cost is a good way to quickly narrow your available options. You will want to select a school that you can afford. Comparing tuition costs for schools that feature your intended degree program is a good way to refine your search. Additionally, learning about the available scholarships and financial aid programs may help with your college selection process.
People Who Read This Article Also Read:
3 Helpful College Search Resources
8 College Resources for Minority Students
The Pros and Cons of Using College Rankings
Is an Ivy League College for You?

Advertisement
Visit Our Student Center

Get on track!
And find out everything you need to know about planning for college.
Advertisement