See All
Colleges >
Religious Scholarships
Religious Scholarships
There are college scholarships for many different religious faiths and even for those who are atheists. Learn more about opportunities for religion-based scholarships.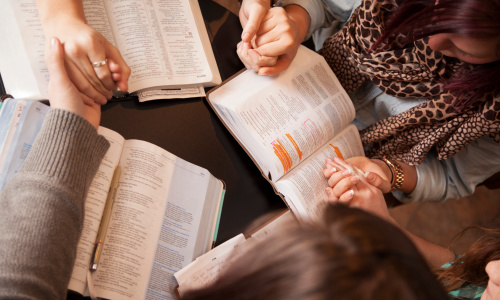 Photo: Thinkstock
While searching for scholarships, many students forget to consider their religious beliefs as criteria for their search.
You may be surprised to learn that there are many scholarships that are based on religious affiliation.
Often sponsored by not-for-profit religious organizations or campus ministries, these scholarships can make a huge difference in paying for college.
Whatever beliefs you have, there may be a scholarship for you.






Religious Scholarships
When you consider the vast number of American colleges with religious backgrounds (Boston College and Fordham University, to name a couple), it's no surprise how many scholarships are available for religious students.
Whatever beliefs you have, there may be a scholarship for you...even atheists can find scholarship programs.
Corpus Christi University Parish Christian Leadership Program
Award: $5,000
Overview: The University of Toledo's Corpus Christi Parish sponsors this scholarship for young Catholic leaders. The $5,000 award is divided across four years ($1,000 for the first three years; $2,000 for the fourth year).
Requirements/eligibility: Eligible students are Catholic, enrolled full-time at the University of Toledo, and active in the Corpus Christi Parish. The minimum GPA is 2.8. The program also has required classes and seminars, which take up about two hours per week.
How to apply: applications are available online.
Women's Missionary Union Foundation Scholarships
Award: Varies
Overview: The Women's Missionary Union Foundation (WMUF) offers 10 scholarships to Christians interested in missionary work.
Requirements/eligibility: Eligibility varies depending on the scholarship. For example, the Julia C. Pugh Scholarship is for sons and daughters of missionaries, while the Juliette Mather Scholarship is for students seeking to become missionaries after college.
How to apply: Information on individual scholarships, as well as the general application, can be found at the scholarship website.
Morton A. Gibson Memorial Scholarship
Award: $2,500
Overview: This scholarship is awarded to Jewish students in the greater Washington area who show a passion for community service.
Requirements/eligibility: You must be a Jewish senior at a high school in the metro Washington area, planning on attending a four-year institution next year. The award can't be used for community college tuition.
How to apply: Application forms will be posted on the scholarship website in the spring.
Dr. Abdulmunim A. Shakir Scholarship
Award: $1,000
Overview: Named after Egyptian immigrant and esteemed political science professor Dr. Abdulmunim Shakir, this $1,000 scholarship goes to 20 Muslim students who've proven their academic merit.
Requirements/eligibility: Eligible applicants are Muslim students entering their freshman year in college, with a cumulative high school GPA of at least 3.0.
How to apply: Application forms are available on the scholarship website.
American Atheists Founders' Scholarship
Award: $2,000 (first place), $1,000 (second and third place)
Overview: Sponsored by American Atheists, Inc., this scholarship rewards atheist students who have been active in their schools and communities.
Requirements/eligibility: Both high school seniors and current college students are eligible. The minimum GPA is 2.5. You must be an atheist to apply, and activism against violations of civil liberties is a must.
How to apply: Return the scholarship application with your essay and evidence of activism.
Related Tools & Services
Campus Explorer is giving away free scholarship money every month. Enter for your chance to win one of the Campus Explorer exclusive scholarships now.


People Who Read This Article Also Read:
Community College Scholarships
5 Scholarship Essay Tips
Are There Weird Scholarships Out There for Me?
Scholarship Basics
How to Find Scholarships
How to Apply for Scholarships
Beware of Scholarship Scams

Advertisement
Visit Our Student Center

Get on track!
And find out everything you need to know about planning for college.
Advertisement