See All
Colleges >
How to Decide Which Financial Aid to Accept
How to Decide Which Financial Aid to Accept
Make sure you understand which funds you have to pay back and which you don't.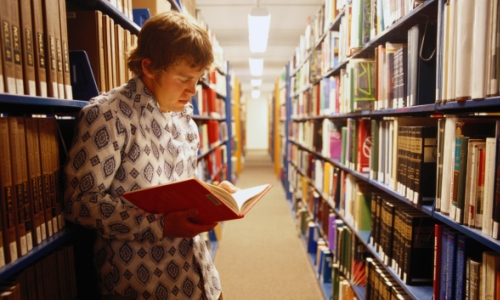 Photo: Thinkstock
Getting an award letter from a school's financial aid office can be thrilling. When you see how much aid you're being offered, it's tempting to accept it all without a second thought. However, it's important to make an informed decision, so take a step back to look at your options. Make sure you educate yourself on various types of aid and repayment before deciding which funds to accept.
Once you've decided which student aid you'd like to accept, it's time to inform your school.
Types of Aid
Here's a quick overview of the three main types of aid you may be offered.
Free Money: Scholarships and grants are considered to be free money because you don't have to pay them back.
Earned Money: Work-study is another type of aid you don't have to pay back. However, you do have to work a part-time job during the school year to get this aid.
Borrowed Money: Any federal, state or private loans are borrowed money. You'll have to repay this money plus interest after graduating.
In the following sections, you'll learn about the pros and cons of each of these types of aid.
Free Money
Every student should accept all of the scholarships and grants they are offered in their award letter. After all, this is free money that won't need to be repaid, making it the best aid option available. There are, however, a few important things to consider before you officially accept any scholarships or grants:
You might need to meet certain conditions in order to maintain a scholarship or grant (like keep your GPA above 3.0, for example). If you're not prepared to meet these conditions, you may not want to accept these funds.
Some scholarships or grants could turn into a loan if you don't meet certain criteria. The TEACH Grant is one example. Make sure you are prepared to meet these expectations before you accept free aid.
Earned Money
If you still need money after accepting any scholarships or grants, your next priority should be earned money through the work-study program. You won't need to pay this money back. Instead, you'll work a part-time job throughout the school year and earn money to help pay for your college costs. Each college sets aside certain positions for work-study students. The jobs pay minimum wage or higher and offer flexible scheduling to work around your classes. It's a great way for most students to help pay for college. However, keep the following in mind before you accept this form of aid:
You'll only be able to earn as much as your work-study award allows. If you have another job option that lets you earn more, you may choose to take advantage of that opportunity instead.
You'll need to be able to manage a full class load along with part-time employment. If you think your grades will suffer due to working part-time, think twice before accepting work-study aid.
Borrowed Money
Borrowed money should be your last priority for student aid. But don't feel bad if you do need to take advantage of student loans. Millions of students borrow money through student loans every year. However, it's important to understand the different types of loans you're being offered before you accept any money. Here are the three main types of student loans:
Federal: Federal student loans generally offer the best repayment options and the lowest interest rates. If you get a subsidized loan, the government will even pay your interest while you're still in school. Federal loans don't need to be repaid until after you graduate, and some of your federal loans may be forgiven if you work in certain jobs.
State: The terms of these loans may be similar to a federal loan, though you may not have as many repayment options. Make sure to read the fine print before you borrow from the state.
Private: Private companies can also offer student loans, though the repayment terms and interest rates are almost always less desirable than those of a federal student loan. You should avoid private student loans if possible.
Remember that you don't need to accept the full loan amounts being offered in your award letter. It's wise to borrow only what you need. To find out how much you really need to borrow, do your own calculations for things like books and living expenses rather than relying on the estimates provided by the school. The Federal Student Aid website offers a helpful budget calculator that can help you determine these costs.
Accepting Your Aid Award
Once you've decided which student aid you'd like to accept, it's time to inform your school. Follow the directions on the award letter to find out how to do this. Some schools use an online form while others may have you sign and mail the award letter back to the school. If you have any questions about your aid offer or how your aid will be applied, contact the school's financial aid office.
People Who Read This Article Also Read:
5 Helpful FAFSA Tips
How to Complete Your FAFSA
A Step-by-Step Guide to Filling Out the FAFSA
What to Do After Filing Your FAFSA
Advertisement
Visit Our Student Center

Get on track!
And find out everything you need to know about planning for college.
Advertisement