See All
Colleges >
How to Use Technology for Better Note-Taking
How to Use Technology for Better Note-Taking
Find out how these modern methods of taking notes can help you in the classroom.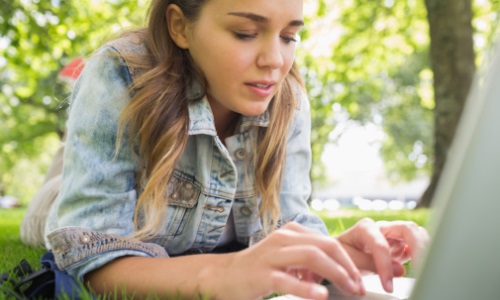 Photo: Thinkstock
College students today have so many more technological resources than students from even just 10 years ago. Though they're learning how to use sophisticated technology in many of their classes, some college students are also taking advantage of simpler applications and software in order to do something that was once only done by hand: taking notes. Learn what options are out there when it comes to using technology for better note-taking in college classes.
Incorporating some of these options into your note-taking routine will make studying more organized and convenient!
Laptops
Though not as new as some other forms of technology, the computer has revolutionized the way students take notes in the last decade or so. Laptops are now ubiquitous on college campuses, with most freshmen considering them a must-have item for going off to school. The portability of a laptop changes the computer from something you work on in your dorm room to a mobile note-taking unit.
Popping open a laptop in a college class is in no way unusual these days. But making your notes easier to take and access may take a little bit of preparation. The following are a few tips for the best ways to use a laptop for note-taking purposes:
Stay organized: At the beginning of the semester, create folders for each class to keep your notes organized. Label documents accurately so it's easy to search for the information you need.
Try out different software options: Microsoft Word offers great formatting options. Meanwhile, Notepad is a much more straightforward approach that won't eat up space on your hard drive. You can also download other types of software created specifically for note-taking, like SilverNote.
Work on your typing: One of the key advantages to taking notes on a laptop is the ability to type faster than you write. If you're not a great typist at the outset, try free typing lessons online to make sure you'll be able to keep up in class.
Smartphones
Smartphones are nearly as common as laptops these days, making them another popular option for in-class note-taking. Without the full keyboard, however, typing up your notes won't be as easy on a smartphone. However, these devices have many other uses that make them a helpful aid in the classroom. These two apps are great examples of how smartphones can help you with note-taking:
Evernote: This popular app is great for incorporating other elements into your typed notes. Snap a photo of the whiteboard or download your professor's slides using this handy resource. You can also map out your assignments for the year and make to-do lists for homework and projects. Since everything can be synced up, you can also add in files from your laptop note-taking and keep them all in one handy place for easy access.
OneNote: Perfect for collaborating with classmates, OneNote makes it easy to sync up your notes, photos of the whiteboard and other pertinent information. Since it's a Microsoft product, it's also great if you choose to keep most of your typed notes in Word.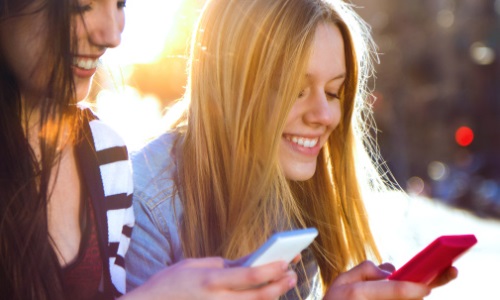 Photo: Thinkstock
Tablets
Tablets are another great tool for taking notes since they allow you to create less structured notes. The touchscreen on tablets makes it easier to do things like mapping, diagramming and sketching. Using a tablet, students can create their own drawings that can be combined with other typed notes, photos, Web clips, slides, etc
If you do wish to type on a tablet, some have easy-to-use touchscreen keyboards or external keyboards that can be connected via a USB port. However, it's their visualization aids that make them a truly unique technological form of note-taking in today's academic world.
Smartpens
Another tech trend that has found its way into the classroom is the smartpen. These unique devices allow you to take notes in a more traditional way (writing them out) while still combining them with technological advances.
With Livescribe, you can record audio while taking notes, allowing you to go back later and hear the audio from that time just by pointing the pen at different points in your notes. Another smartpen called Soundnote lets you sync audio with typed notes on a laptop or tablet.
Cloud Data
The "cloud" is a fairly new concept, but it's quickly become a great way for students to stay organized academically. With all these different devices and note-taking options, syncing classroom notes to a cloud-hosted database is a smart choice for students. This allows the information they need to be accessed from any of their devices at any time. Plus, it acts as backup storage – losing your notebook is no longer a concern when all your notes are safely in the cloud.
Note-taking may come with lots of technological options these days, but there's still something to be said for taking notes by hand (which supposedly helps you remember lectures better). However, incorporating some or all of these options into your note-taking routine may also bring convenience and organization that will make your life easier.
People Who Read This Article Also Read:
Technology in College
The Laptop Debate: Computers in the College Classroom
How Does Modern Technology Affect College Readiness?
How Technology Affects College Counseling
Advertisement
Visit Our Student Center

Get on track!
And find out everything you need to know about planning for college.
Advertisement