See All
Colleges >
Army Tuition Assistance (TA)
Army Tuition Assistance (TA)
Learn how enlisting in the army can benefit your college education.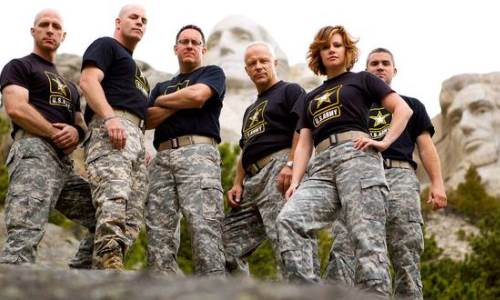 If you're considering enlisting in the US Army, you will be happy to learn that the Army offers a variety of college funding. Whether you'd like to earn tuition money for college or receive help paying off your existing college loans, the Army can help.
Receiving an education is a core part of the Army experience. Soldiers are encouraged to continue their education, and the Army has even set up a website where soldiers can learn more about the college financial aid the Army offers, as well as apply for tuition assistance.
The Army also offers Reserve Officers' Training Corps (ROTC) scholarships for college students or high school students getting ready to attend college
If the Army is your next step, make sure you know how it can help you with your future educational goals as well as alleviate stress from existing college loans. Read on for more information on the college funding offered by the Army.
What Is the Army Tuition Assistance (TA) Program?
To encourage soldiers' personal and professional development, the Army provides 100% of tuition and related fees at a college or university for courses taken when the soldier is off-duty. Nearly all soldiers are eligible to receive money for college from this Tuition Assistance program: active duty officers, warrant officers and enlisted soldiers, and certain members of the Active Guard Reserve and Reserve Component Soldiers.
How Much College Aid Can You Receive?
The TA program will pay up to 100% tuition and approved fees up to $4,500 per year, with a cap of $250 in college money per semester hour. Authorized fees include those related to enrolling in these courses. However, application fees and fees that are not directly linked to enrollment are not covered.
Where Can You Pursue Your College Degree?
The tuition assistance program is available for students pursuing an undergraduate degree, like a bachelors degree, or a graduate program, like a masters degree. You can pursue your degree program at accredited 4-year colleges or universities, learning facilities on Army posts or through online schools.
What Are Additional Educational Benefits of Joining the Army?
The Army offers an Army College Fund and the Montgomery GI Bill to pay for college costs. Through these programs, active duty soldiers can receive up to $83,448 in college money. If you join the Army Reserve, you can add up to $24,588 to pay for a college education.
The Army also offers Reserve Officers' Training Corps (ROTC) scholarships for college students or high school students getting ready to attend college. Already have college loans? Through the College Loan Repayment Program, active-duty soldiers can earn up to $65,000 toward paying off college loans, while soldiers in the Army Reserve can receive up to $40,000.
Army Tuition Tips & Tactics
While military financial aid can go a long way toward funding your education, don't forget about federal aid. Combining military aid and federal aid can fund even more of your college education. You can apply for federal aid using the Free Application for Federal Student Aid (FAFSA) form.
You can also combine various forms of Army aid to get the most college funding for your education. While the Tuition Assistance Program only covers tuition and certain related fees, you can also receive military scholarships for additional expenses, like books and supplies.
Request tuition assistance and learn more about the Army's educational benefits on the GoArmyEd website.
People Who Read This Article Also Read:
GI Bill Programs: the Basics
Active Duty Montgomery GI Bill
Selected Reserve Montgomery GI Bill (MGIB-SR)
Post-9/11 GI Bill: The Basics

Advertisement
Visit Our Student Center

Get on track!
And find out everything you need to know about planning for college.
Advertisement