See All
Colleges >
MOOCs for Computer Science Majors
MOOCs for Computer Science Majors
Take free computer science classes from top professors who teach MOOCs. They're a great way to see if the major is right for you, too.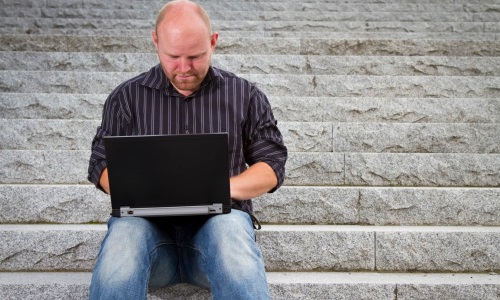 Photo: Thinkstock
By Christopher Geno
MOOCs wouldn't exist today if it weren't for computer science, and not just because you take them online. Computer science professors were among the first to recognize the potential of the MOOC, and many MOOC websites offered solely classes in computer science before professors from other fields caught on.
When searching for computer science MOOCs by yourself, remember to check for electrical engineering and computer engineering courses also.
If you're a computer science major or you're considering adopting the major, there are plenty of resources online filled with interesting classes to take. However, check out the courses below to sample MOOCs specifically for computer science majors.
Introduction to Computer Science
Start your computer science career off right with a about rigorous introduction to computer science principles and the art of programming from professors at the prestigious Harvard University. Taught through the EdX program, topics include algorithms, security and software engineering, and the course uses five different programming languages including HTML.
No programming experience is necessary, and students who have taken the course have glowing reviews. One student says the course, "has taught me how to think in a whole new way…to look at the world and reason better."
Creative Programming for Digital Media & Mobile Apps
Have you ever looked at the mobile phone games Angry Birds or Fruit Ninja and thought, "I could make that!" This MOOC from the University of London through Coursera.org teaches students to do just that. The course will teach students programming skills and how to apply those skills to creative work for the production of games, music and other creative applications.
Software Debugging: Automating the Boring Tasks
One of the hardest parts of computer science is that a mistake in the code you write can make the whole program fail. In this course from Udacity.com, the professor says you will "learn how to debug programs systematically, and will even build automatic tools that do the debugging for you." Pretty important if you don't want to spend hours lost in code trying to find bugs. Knowledge of the programming language Python is required for the course.
Discrete Stochastic Processes
This MOOC offers a complete set of course notes and video lectures from MIT's OpenCourseWare, and teaches discrete stochastic processes, which are probabilistic systems that change over time at fixed intervals. Students will learn the mathematic and intuitive principles necessary to build and analyze these models with useful applications in finance, physics and engineering.
Control of Mobile Robots
As if computers weren't exciting enough, Control of Mobile Robots investigates how we can control robots that move. Taught by Georgia Tech through Coursera.org, students learn to make robots move in safe, predictable ways with applications like getting groups of robots to avoid collisions with each other, avoiding outside disturbances, and creating robots that move on two feet like humans. The professor tells us that the concept of controlling systems can be applied to "the spread of epidemics…and even influence, in the best possible way, your friends on social networks."
MOOCs for Computer Science Majors: Quick Tips
Udacity.com is a MOOC website dedicated completely to computer science courses.
When searching for computer science MOOCs by yourself, remember to check for electrical engineering and computer engineering courses also.
You don't need to buy anything for these courses. There are plenty of free programming language editors available online and many programming MOOCs have interactive sections where you can experiment with the language right there in the course.
If you take a computer science and decide it's not a major for you, don't give up on computer science courses altogether, some of these classes could help you in your future career -- no matter what it is.
People Who Read This Article Also Read:
Colleges with Massive Open Online Courses (MOOCs)
How MOOCs Can Help You Choose a Major
How to Use MOOCs to Get Your Dream Job
What is a Massive Open Online Course (MOOC)?
Advertisement
Visit Our Student Center

Get on track!
And find out everything you need to know about planning for college.
Advertisement