See All
Colleges >
Teacher Education Assistance for College and Higher Education (TEACH) Grant Program: The Basics
Teacher Education Assistance for College and Higher Education (TEACH) Grant Program: The Basics
Interested in teaching after your college degree? These federal grants can help.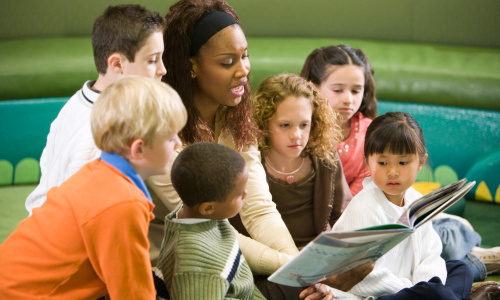 Photo: Thinkstock
You already know that the government provides federal aid for students who need financial aid to pay for college. What you may not know is that the government also offers college aid to students who pursue careers that contribute to our nation's success, and these grants may not require proving that you need this college money.
For example, the Teacher Education Assistance for College and Higher Education (TEACH) Grant Program, often shortened into the TEACH Grant, offers federal grants to students who go into the teaching field. Although you apply for this grant using the Free Application for Federal Student Aid (FAFSA), you do not need to prove that you need this financial aid to help pay for college.
However, there are some restrictions to receiving these college grants, in terms of the types of subjects you teach as well as the type of school you work for. There are also repercussions if you fail to complete the tasks required to receive this grant. For students who know they want to pursue a teaching career and help low-income children pursue their own college education, the TEACH Grant Program can help you get well on your way.
To receive these education grants, you must complete counseling each year you receive the grant.
What is the TEACH Grant?
This federal aid was created to help improve the education children receive at low-income schools. The grant is awarded to students who sign an agreement to serve as a teacher for low-income students in a public elementary school, private elementary school or secondary school.
You must be willing to teach in what the US Department of Education determines to be high-need fields, which include math, science, special education or bilingual education. Or you can choose an area currently experiencing teacher shortages. You can find a list of teacher shortage areas on the Department of Education's website.
Students receive up to $4,000 a year through this college grant, and you'll be paid at least once during the term or academic year. You can receive this college money in a number of ways: Either you'll be paid directly by check or receive a credit in your school account, or a combination of both of these methods. Or the money will be credited directly to your bank account. Contact your school's financial aid office to find out how and when your college money will be disbursed.
Who Is Eligible for the TEACH Grant?
To receive this college aid, students must agree to teach at a school for low-income students for at least four academic years. This teaching must be done within eight calendar years of when you completed your college program.
Students receiving these college grants must also be US citizens, or eligible non-citizens, and be enrolled at a college or university participating in this grant program. To find out if your school qualifies, contact your financial aid office.
Additional requirements to receive this college money include taking course work that's required to pursue a teaching career and maintaining a 3.25 grade point average (GPA) during your university degree. If you're applying in your freshman year of college, federal aid administrators will look at your high school GPA, rather than your college GPA. In addition, you will need to have scored in the 75th percentile on a college admissions test.
TEACH Tips & Tactics
To receive these education grants, you must complete counseling each year you receive the grant. The counseling explains the grant program, the agreement to serve (ATS) you have to sign and the repercussions if you fail to meet the grant's requirements. You can complete the agreement and receive the counseling online at the Federal Student Aid website.
You'll need the Federal Student Aid PIN you obtained for your FAFSA to complete the necessary online tasks for the TEACH Grant. If you forgot your PIN or need a new one, you can find it on the PIN Web Site.
When receiving your counseling, be sure you understand the service obligation portion of this college grant. If you fail to fulfill the obligation in the time required, the grant money you've received will be converted into an unsubsidized Stafford Loan. You will then be responsible for paying back this loan to the Department of Education, including interest.
People Who Read This Article Also Read:
Federal Pell Grant Basics
Pell Grant Eligibility
Federal Supplemental Educational Opportunity Grant (FSEOG): The Basics
National SMART Grant: For Science and Math Students
Academic Competitiveness Grant (ACG): The Basics

Advertisement
Visit Our Student Center

Get on track!
And find out everything you need to know about planning for college.
Advertisement