See All
Colleges >
Extracurricular Activities for Sophomores
Extracurricular Activities for Sophomores
Start honing in on your favorite out-of-the-classroom activities during your sophomore year of high school.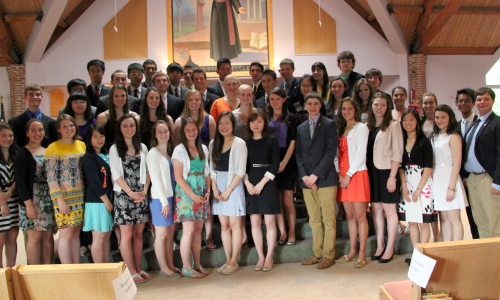 With your freshman year under your belt, you'll feel more confident choosing the extracurricular activities that truly appeal to you in your sophomore year. Now is a great time to develop a deeper focus on the things that interest you and start gunning for those leadership positions that will let you make even more of an impact. Taking these steps is a great way to pursue your passions while also giving your future college applications a boost. Use the following tips to make the most of your sophomore year extracurricular choices.
As a sophomore, you already have some experience in your chosen activities.
Narrow Down Your Choices
If you followed our advice for freshmen extracurricular activities, you probably tried out a wide variety of clubs, teams, projects and groups during your first year of high school. During your sophomore year, narrow down these commitments to include only the select few which truly interest you.
Marjorie Hansen, author and founder at adMISSION POSSIBLE, told the Huffington Post that "sophomore year is the time to pare down and focus your activities to three or four projects or areas of interest based on what you really enjoy." Follow her advice and decide on the few activities that you want to pursue for the remainder of high school.
Take on More Responsibility
Most freshman are background supporters in their extracurricular activities, whether that means playing on the junior varsity team, being a part of the chorus in the school play, or taking on the grunt work at volunteer events. Now that you have some experience in your group, look for opportunities to take on more responsibility.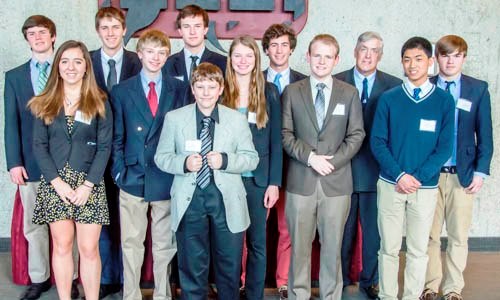 Need ideas for ways to get more involved? Try these tips:
Volunteer for a leadership role: You don't have to be the club president or the team captain in order to be a leader. You can also take on other roles like secretary or treasurer, or offer to coordinate certain activities or outreach efforts.
Run a program or event: Being in charge of one aspect of your extracurricular project is a great way to take on more responsibility as an underclassman. And this is the time to do it since your junior year will likely bring a heavier course load and more time spent researching colleges. Offer to run an annual fundraising drive or be in charge of the club's monthly outings.
Come up with a new idea: If there aren't any leadership roles available at the moment, suggest a new event or activity to the group's current leaders and ask to be put in charge of it. This is a great way to show initiative, which will help you earn those leadership roles during junior or senior year.
Get a Job
One thing that many high school students overlook is that a job is also considered an extracurricular activity. If you're going to be involved in several projects outside of the classroom, why not earn a little money you can put away as college savings? The U.S. Department of Labor reports that 16 is the minimum age for most non-farm work, so most students don't get a job until sophomore year.
A great way to approach your job search is to think of it like other extracurricular activities. Here are some suggestions for finding the right job during your sophomore year:
Look for jobs in a field that interests you. If possible, you want a job that's aligned with your passions, even if it's indirectly. For example, being a cashier isn't anyone's dream job. However, maybe you could look for a cashier job at a craft store if you're interested in art, or at an electronics store if you love computers. You'll inevitably learn more about the subject on the job, even if your actual position isn't very exciting.
Take on more responsibility at work. Just as you would in a school club or on a sports team, look for ways to take a leadership role at work. Staying on good terms with your coworkers and your boss will go a long way toward being selected for a promotion.
Show your commitment. You don't have to work long hours to be a loyal and reliable worker. However, you do need to show up on time, dress appropriately and have a good attitude in the workplace. When it's time to apply to colleges, your boss can be a great reference, and you'll be able to demonstrate your ability to juggle school with other responsibilities.
Help for Late Starters
According to our High School Freshman Timeline and Checklist, the ideal time to start getting involved in extracurricular activities is during the first semester of your freshman year. Don't panic if you're a sophomore with zero activities under your belt – there's still time to catch up. Use the following steps to kick start your extracurricular involvement:
Sign up for several extracurricular activities ASAP. Make sure you're not overscheduled, but you should definitely try out at least a few extracurricular options during your first semester if you weren't participating in any during your freshman year.
Narrow down your activities to a few favorites. Freshmen typically use the year to explore different extracurriculars and find a few that really interest them. By the start of your second semester, you can choose to continue with only your favorite groups, particularly if you're feeling overloaded.
Be super-involved in at least one project or activity. You're making up for lost time, so really try to get involved when it comes to planning events, volunteering or taking on leadership roles. This type of dedication and passion will help you learn more about the group or club while also fleshing out your college resume.
When it comes to extracurricular activities, being a sophomore has its perks. You already have some experience in your chosen activities, and taking on more responsibility is easier when your course load isn't as rough as it will be next year. Use this time to delve deeper into your favorite extracurricular activities. You'll gain new skills and talents, and also get great experience to include in your college applications.
People Who Read This Article Also Read:
Why Every Student Should Do Extracurricular Activities
Extracurricular Activities and College Admissions
Extracurricular Activities for Freshmen
Extracurricular Activities for Natural Leaders
Advertisement
Visit Our Student Center

Get on track!
And find out everything you need to know about planning for college.
Advertisement