See All
Colleges >
8 Highest Paying Nursing Jobs
8 Highest Paying Nursing Jobs
Explore how much you will spend in school to get one of the highest paying nursing specialties in today's economy.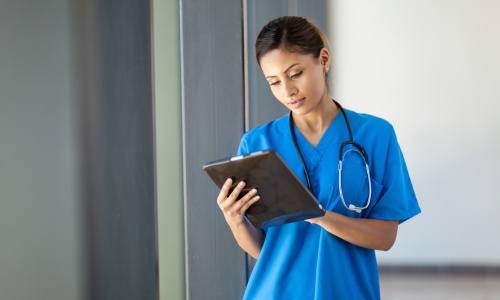 Photo: Thinkstock
By Christopher Geno
To be qualified for one of the highest paying nursing jobs, you must first become a registered nurse. From there, registered nurses can specialize in an advanced practice that can potentially increase their earning potential.
The costs of these degrees vary by school and whether your university or college is public or private. A two-year associate's degree can be completed as cheaply as $5,000. Salary is typically better for those who choose a bachelor's degree in nursing. Public school costs can be about $26,000 for tuition and private schools can cost over $100,000 for four years.
All nurses are required to earn a two-or-four-year degree from a nursing school and pass a national licensing exam. To get any of the specialized jobs on the following list of highest paying nursing jobs, you'll need further education that leads to an advanced practice registered nurse (APRN).
As the oldest nursing specialty group in the U.S., nurse anesthetists provide anesthesia care to patients. In addition to nursing certification, you must be certified in anesthesia as well.
It can be well worth it though, as anesthetist jobs are the highest paying nursing jobs. They earn an annual salary of about $135,000 according to Monster.
Nurse researchers study healthcare and illness. They create scientific studies and experiments to research health and help improve the healthcare industry. Their annual salary is $95,000 on average but since research has been defunded of late, jobs can be tough to find.
Psychiatric nurse practitioners provide mental health services to patients, diagnose issues, conduct therapy and prescribe medication. In many states, these nurses can own his or her own practice.
Psychiatric nurse practitioner is the third highest paying nursing jobs, earning an average annual salary of about $95,000.
Nurse midwives provide healthcare for childbearing women before, during and after the birthing process. They can work in hospitals and clinics, but may also deliver children at birthing centers or at the homes of pregnant women.
Midwives earn $84,000 per year on average.
Pediatric endocrinology nurses help treat children with endocrine problems, which are issues with the system of glands that secrete and regulate hormones in the body. Juvenile diabetes is a common disease in pediatric endocrinology. These nurses make an average annual income of $81,000 for their specialty.
Orthopedic nurses prevent and treat musculoskeletal disorders: any problems with muscles, joints, bones, tendons, ligaments and nerves. Orthopedic nurses are tied for the fifth highest paying nursing job, earning $81,000 annually on average.
Nurse practitioners are APRN generalists who treat physical and mental problems through tests, physical examinations and talking with patients. Nurse practitioners can diagnose illness and prescribe medicine.
Nurse practitioners have specialties, but generally choose to treat all patients. They earn about $78,000 per year in mean salary.
This final specialty on our list of the highest paying nursing jobs actually works with other nurses to help improve their nursing practices and outcomes. Clinical nurse specialists do this in addition to typical nursing duties.
No additional education is required beyond the standard graduate study, though a doctorate helps in finding a job. The average annual salary for these nurses is $76,000.

People Who Read This Article Also Read:
Nursing Scholarships
In Demand Nursing Jobs for the Alternative Student
Nursing Bachelor's Degrees
Earning an Online Master's Degree in Nursing Administration
Associate's Degrees in Nursing or Health Care

Advertisement
Visit Our Student Center

Get on track!
And find out everything you need to know about planning for college.
Advertisement