See All
Colleges >
Saving for the Future: Short-Term College Planning
Saving for the Future: Short-Term College Planning
It's never too late to save money for college.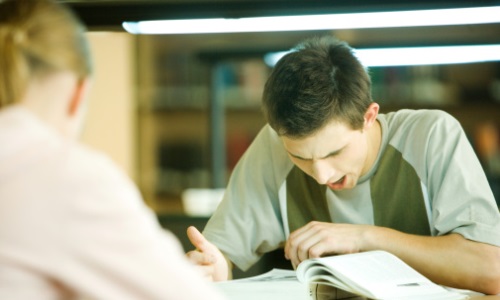 Photo: Thinkstock
Even if you weren't able to plan ahead and save money for college, don't worry! You still have some options for increasing your college money in time to pursue that college degree.
Short-term college planning is better than no planning at all, and there are ways to improve how you appear as a student to colleges and universities, as well as to maximize your college money.
How to Improve Yourself as a Student
Signing up for a bunch of clubs and volunteer groups toward the end of your high school career won't make a big impression on university admissions officers, but you know what will? Improving your grades. While having a strong transcript for all four years is the ideal scenario, showing that you're willing to work hard in school is always an asset.
Ways to Save Money for College
If you're focused on short-term college planning, saving plans that need time to mature and grow are not your best bet. In addition to pursuing federal grants and college scholarships, you'll want to look into tax credits and job programs that can earn you money for college.
These programs can help you with your college money:
Saving Money for College Tips & Tactics
Tax benefits for education can change annually. Stay on top of current benefits on the IRS website.
In addition to applying for tax credits and job programs, be sure you apply for all the college scholarships you're eligible for. College scholarships are available for all kinds of students, and since a scholarship doesn't need to be repaid the way college loans do, it's a great way to help you pay for college. Talk to your guidance counselor, your employer, parents' employers and any organizations you're affiliated with to find out if they offer a scholarship for college.
Be sure you fill out and submit your Free Application for Federal Student Aid (FAFSA). This helps determine your eligibility for federal aid, like federal grants, which can be a large part of the financial aid you're awarded.
If you're still coming up short with college funds, try applying for private student loans. They do have to be repaid, but can offer you the money necessary to get into your top school. Be careful to compare the student loans and read the fine print, as each private loan has different terms.
People Who Ready This Article Also Read:
On-Campus vs. Off-Campus Housing
On-Campus Housing and Dorm Rules
Colorful in Fall: 7 Beautiful Campuses
Best Colleges for Hiking
Advertisement
Visit Our Student Center

Get on track!
And find out everything you need to know about planning for college.
Advertisement