See All
Colleges >
Federal Pell Grant Basics
Federal Pell Grant Basics
Learn more about this important federal aid program.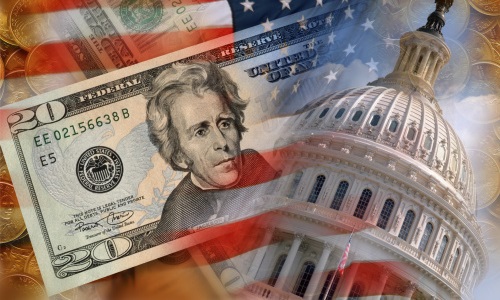 Photo: Thinkstock
The Federal Pell Grant is the largest grant program in the United States. Awarded based on need for financial aid, the Pell Grant helps a low-income or middle-income college student pursue a college degree. In some cases, a student pursuing post-baccalaureate studies, such as a masters degree, can also receive Pell money.
When you submit your Free Application for Federal Student Aid (FAFSA) form, you will be considered for a Federal Pell Grant. This form is crucial for your college financial aid, because it allows you to become eligible not only for the Pell Grant but also for other federal aid, as well as state financial aid and some college aid.
If federal grants like the Pell do not cover your entire financial need, look into scholarships.
Make sure you stay on top of your deadlines for submitting the FAFSA form: Each school may have a different preferred filing date for the FAFSA form, so be sure you submit it by the earliest date of the schools you're applying to.
What Is the Federal Pell Grant?
The Federal Pell Grant is considered gift aid, meaning that it does not need to be repaid, as college loans do. Considered the foundation of the college financial aid program, the Pell Grant helps many students receive a college education.
Through 2011, the maximum Pell Grant award is $5,550. However, the amount of college money you receive may be significantly lower, since the award is based on the financial need as listed on your FAFSA.
As soon as you complete your FAFSA, you'll receive an instant estimate of how much college money you can receive through the Pell program. Keep in mind that this is only an estimate and you'll receive a confirmed figure in the financial aid award letters sent to you by schools who have accepted you.
The amount you receive of this education grant depends on your expected family contribution (EFC), the cost of attendance (COA) for that institution, whether you enroll full-time or part-time, and whether you complete an academic year of your college program.
Who Receives the Federal Pell Grant?
To be eligible to receive federal grants like the Pell, you must be a US citizen or an eligible non-citizen who hasn't yet earned a bachelors degree or a graduate degree. You must also attend school full-time or part-time; a student attending school part-time will receive a lower award than a full-time student.
Students can receive the Pell award for college programs at community colleges and online schools, as well as at traditional colleges and universities. Because the cost of attendance at a school is factored in to your Pell Grant award, the lower the cost of tuition and other fees at a school, the less you'll receive.
How Is the Federal Pell Grant Awarded?
If you are awarded Pell Grant money, the school you're attending will either credit this money to your student account, pay you directly, or send you the college money in a combination of these two methods. You will be paid at least once per term. If your school doesn't have a defined term, you'll be paid at least twice per academic school year.
In addition to telling you how much Pell money you'll receive, the school you attend will tell you how much your Pell award is and how and when you'll be paid. If you don't receive this information, contact the school's financial aid office to find out.
Federal Pell Grant: Tips & Tactics
You can only receive one Pell Grant a year, and only from one school at a time, even if you're taking courses at more than one school. If federal grants like the Pell do not cover your entire financial need, look into scholarships and other gift aid to help pay for school. If grants and scholarships are insufficient, consider college loans, but keep in mind that this money will need to be repaid with interest.
Find out if the schools you're applying to use the CSS/Financial Aid PROFILE form as well as the FAFSA. The PROFILE form can help you get non-federal aid to help pay for college.
Not sure how much college aid you can expect to receive? A Campus Explorer college search can help. Find each school you're applying to, and look at the expenses section to see how the average tuition and fees, as well as how many of the students receive grants to help pay for their education.

See Pell Grant Eligibility for updated information.
People Who Read This Article Also Read:
How Pell Grant Will Keep Up with College Enrollment
Understanding Obama's Pell Grant Revisions
Pell Grant Can Be Used for Summer College Courses, Starting in Summer 2010
Federal Supplemental Educational Opportunity Grant (FSEOG): The Basics

Advertisement
Visit Our Student Center

Get on track!
And find out everything you need to know about planning for college.
Advertisement