See All
Colleges >
Volunteer Work: Why You Should Lend a Hand
Volunteer Work: Why You Should Lend a Hand
By helping others, students help themselves to benefits in their personal lives and academic careers.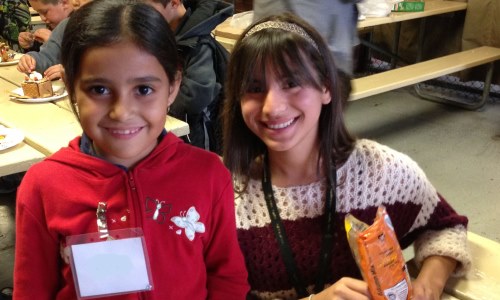 High school is a great time to work as a volunteer. For starters, you'll develop skills and experience that you can list on your college applications. And while extracurricular activities like volunteer work are great for applying to college, the benefits certainly don't end there. In addition to beefing up your resume, you'll also give back in a meaningful way, learn more about yourself, and gain valuable life skills. The following are great volunteer activities for anyone, but especially for college-bound students.
Literacy Advocate
The ability to read and write effectively is something that many of us take for granted. By volunteering with a literacy advocate organization, students can help others learn these valuable skills. One of the most rewarding parts of this type of volunteer work is seeing the passion for reading and writing come alive in others. Meanwhile, students who engage in literacy work also gain valuable skills when it comes to teaching others and analyzing the written word. Whether it's reading stories to children, teaching adults to read or tutoring teens, volunteering as a literacy advocate is a great opportunity for students interested in majors like English, creative writing and education.
The best way to learn what type of volunteer work suits you is to sign up for the first opportunity that piques your interest.
Hospital Volunteer
As a hospital volunteer, you can get a first-hand look at a number of medical professions, which makes this an excellent option for students who plan to become doctors, nurses, public health workers, physical therapists or any other type of healthcare worker. Seeing these professionals work and interact with patients is an invaluable experience for anyone considering a healthcare-related major. However, there's a great deal more that comes with this type of volunteer work. Hospital volunteers often make an impact on patients' lives by showing them kindness and empathy. As a result, students who volunteer at hospitals are often impacted as well, learning a lot about themselves and becoming more aware of the various challenges others face every day. At a hospital, your volunteer work could include everything from transporting patients to stocking supplies to shadowing a worker. Be sure to let the volunteer organizer at the hospital know if you have a particular area of interest.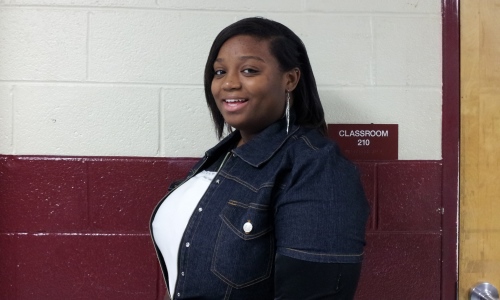 Political Campaign Volunteer
A political campaign offers a fascinating look into the real world of politics. Students who have a passion for politics and are considering a major in political science or a career in law, government or public policy should definitely look into this volunteer opportunity. While your job as part of a political campaign may be limited to administrative tasks like answering phones, creating spreadsheets and filing, you'll still learn so much about the political realm as you become familiar with each candidate's position on the issues (budgets, social concerns, local laws, etc.). Plus, if you show your enthusiasm for a specific area of campaigning, you may get to move up to more advanced duties like volunteer outreach or organizing phone banks. In addition to developing an excellent skill set to list on college applications, students who volunteer with political campaigns often take pride in advocating for a candidate they believe in. It's fascinating and rewarding to see real changes take place in response to the hard work of a dedicated group of people. While your classes will teach you about political history and theory, volunteering for a campaign teaches you about the real-life aspects of politics that are simply impossible to cover in a textbook.
Environmental Community Service
Due to increasing concerns about the environment, degrees in areas like environmental studies and sustainability are becoming more common. Volunteering to do environmental community service is a great way to explore your passion for the environment while learning more about our planet and how to protect it. This is a great volunteer option for any student considering an environment-related degree or career path. In addition to learning about your chosen field, you'll also do some great things to improve your local environment. Possible projects might include setting up recycling programs, cleaning up public parks or helping local businesses transition to more environmentally friendly practices. You'll gain a great sense of pride from the fact that you are doing something to improve the Earth for future generations, while also feeling more closely connected to your community.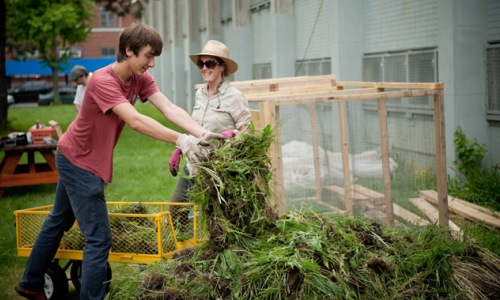 The best way to learn what type of volunteer work suits you is to sign up for the first opportunity that piques your interest. Remember that you can stick with one organization you love, or try out a number of different volunteer opportunities. Either way, the most important thing is that you enjoy the work you do because it's meaningful and helpful to others. Whether it applies to your area of study of not, your passion for your volunteer work will shine through on your college applications.
People Who Read This Article Also Read:
Volunteering in College
7 Volunteer Organizations for Teens
Volunteering, Community Service and College Admissions
Plan a Diverse Summer: Volunteer Work, Internships and Fun
Advertisement
Visit Our Student Center

Get on track!
And find out everything you need to know about planning for college.
Advertisement