See All
Colleges >
6 High-Paying Nursing Careers
6 High-Paying Nursing Careers
Consider these six nursing careers if you'd like to earn the biggest bucks in your field.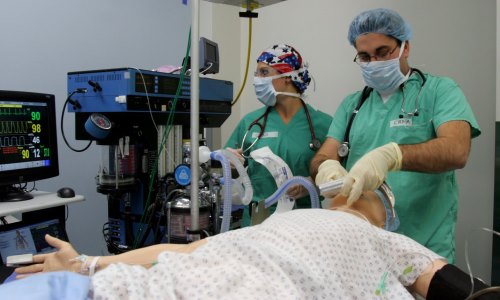 If you're having trouble deciding which nursing career to pursue, start by considering the paths that will be the most lucrative. According to data reported by The Best Schools in 2010, these six career paths offer nurses the highest salaries in their field.
Being a nurse is hard work. Some nurses, however, make significantly more than others.
1. Nurse Anesthetist
Nurse anesthetist positions are the highest-paying jobs in the field -- salaries average $135,000 per year. Nurse anesthetists work for doctors, dentists and surgeons, administering and managing anesthesia during surgeries. In order to become a nurse anesthetist, candidates must complete a two-year anesthesia education program, have a current Registered Nurse (RN) license and earn a certification from the National Board on Certification and Recertification of Nurse Anesthetists (NBCRNA).
2. Nursing Informatics Analyst
Nursing informatics analysts make an average of $80,596 per year managing healthcare data for patients, doctors and nurses. Candidates must have a bachelor's degree in nursing, though many employers prefer that analysts have a master's degree as well. Nursing informatics analysts usually find jobs in hospitals and at medical records software vendors.
3. Nurse Researcher
This is a great option for nurses who are interested in finding a non-clinical job -- the position pays employees about $95,000 per year to analyze data collected by the medical and pharmaceutical industries. Nurse researchers usually find jobs at private companies and non-profits working to improve health and medical services. Candidates need a bachelor's degree at minimum; those with a master's degree land jobs more quickly and easily.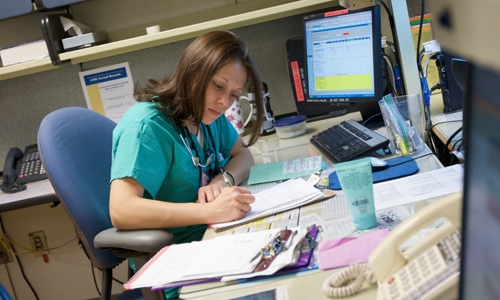 4. Pediatric Endocrinology Nurse
Pediatric endocrinology nurses make about $81,000 per year helping children with endocrine diseases and disorders like diabetes and obesity. In order to earn one of these positions in a pediatric office, nurses must have an RN license and a background that includes some nursing experience.
5. Certified Nurse Midwife
Nurses who are particularly interested in the miracle of birth can make $84,000 per year as certified nurse midwifes, caring for women before, during and after they have their babies. After obtaining the proper certification, these nurses usually work in hospitals, clinics and birthing centers.
6. Nurse Practitioner
Nurse practitioners earn about $78,000 per year directly interacting with patients in clinics, office practices, hospitals and care organizations. After getting their master's degrees and RN licenses, these nurses provide patients with exams, immunizations, tests, procedures, prescriptions and medical advice. Nurse practitioners can also pursue careers in certain specialties like pediatrics and psychiatrics.
People Who Read This Article Also Read:
7 California Colleges With the Best Nursing Programs
10 Colleges With Great Nursing Programs
Associate's Degrees in Nursing or Health Care
Nursing Bachelor's Degrees
Advertisement
Visit Our Student Center

Get on track!
And find out everything you need to know about planning for college.
Advertisement