See All
Colleges >
How to Find Scholarships
How to Find Scholarships
Who awards scholarships and how do you find them?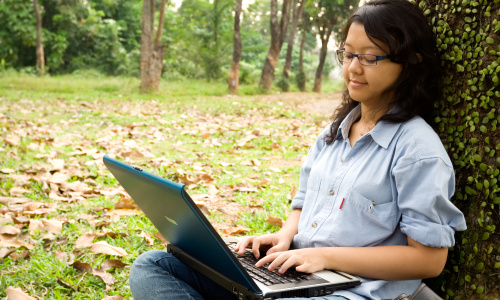 Photo: Thinkstock
College scholarships are a welcome part of the financial aid for any college student: They're awarded to honor a number of accomplishments, skills and traits, and, best of all, they do not need to be repaid with interest, the way college loans do.
But exactly how to find scholarships is a tricky task.
School scholarships, like college grants and tuition waivers, are considered gift aid; in other words, they're given to students as a gift and meant to be spent toward the pursuit of their college education.
Just because a scholarship is considered free money doesn't mean it doesn't come with a catch.
Because scholarships come from a variety of sources and are awarded for a seemingly endless array of skills, finding scholarships for college can be a daunting task. Focusing on your best traits and making the most of your personal connections will help you find the right scholarships to apply for.
What Are the Different Kinds of School Scholarships?
While the federal government does offer scholarships as part of their extensive college aid program, these can be harder to get since they're accessible to a larger group of students.
Colleges and universities offer scholarships from their endowment or foundation. Known as college scholarships or institutional scholarships, you can find out if your school offers these awards by contacting the school's financial aid office or looking on the school's official website.
To receive scholarships for college from private organizations, known as private scholarships or outside scholarships, you'll need to find out from the organizations themselves what college money is available and how you can apply to receive it.
There are also a large number of scholarship contests, many funded by private organizations or large businesses. When pursuing these scholarships, make sure the organization is legitimate before you share any personal or financial information about yourself. Don't fall prey to a scholarship scam. If you're asked to pay money to enter the contest or required to provide financial information, ask your guidance counselor or do more research.
How Do You Find Scholarships?
Let's face it: All students, from those attending community colleges and online schools to those at 4-year colleges and preparing for graduate school, can use financial assistance to help pay for college. Scholarships can help, when the cost of attendance (COA) exceeds the expected family contribution (EFC).
But with all the available scholarships, how do you find ones you can get? The key is to focus on you. Think critically about any special skills, accomplishments traits or affiliations you have, no matter how obscure they seem. Any of these special skills could be the key to getting money for college.
Then it's up to you to contact all the organizations and influential people in your life who can help you find out about available scholarships you may not otherwise know about.
Some people to contact to help you find scholarships:
At school: guidance counselor, teachers, athletic coaches, PTA leaders
At colleges and universities you're applying to: college admission office, financial aid office, student organizations for your special skill or distinguishing trait
At work: your employer, your parents' employers
In your community: local foundations, religious groups, ethnic organizations, community organizations, civic groups
How to Find Scholarships: Tips & Tactics
What do scholarships pay for? A college scholarship can help you pay for billable costs, such as tuition, fees and room and board, or you can put that money toward non-billable costs, which include travel expenses and books.
In your scholarship application and all communications you have with the organization, be sure to present your self professionally and honestly. The organization wants to see your real personality, but they also expect you to be mature, since you will be representing that organization if you receive the award.
The Higher Education Agency for your state may also be able to assist you with finding college aid like scholarships and college grants. The US Department of Education's Web site provides contact information for each State Higher Education Agency.
Just because a scholarship is considered free money, unlike college loans, doesn't mean it doesn't come with a catch. There may be conditions or expectations tied to the acceptance of a college scholarship, and there may not be a guarantee that you can receive the same award for your next year of school. Be sure to find out the terms of each scholarship you're offered.
People Who Read This Article Also Read:
Scholarship Basics
How to Apply for Scholarships
Scholarship Myths
Athletic Scholarships: The Basics

Related Timeline Articles
Advertisement
Visit Our Student Center

Get on track!
And find out everything you need to know about planning for college.
Advertisement