See All
Colleges >
College Provided Financial Aid Programs
College Provided Financial Aid Programs
Your school can be a good source of college money.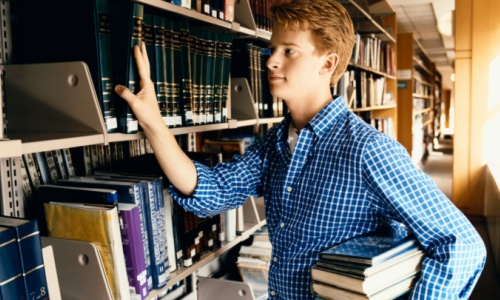 Photo: Thinkstock
When you're applying for financial aid, your best bet for getting the college money you need is to cast a wide net. That means submitting forms for federal aid, state aid and all the scholarships you qualify for.
What some students don't realize, however, is that there's additional money for college to be had from the colleges and universities themselves. Usually known as institutional aid, or college aid, this money is set aside by schools to help a qualified college student with financial needs make up the difference between the school's cost of attendance (COA) and the student's expected family contribution (EFC).
Contact the admissions office and financial aid offices of the schools you're applying to in order to find out what's required at each school.
In addition to helping make students' college education more affordable, some colleges and universities use this college money to attract desired students who may otherwise not be able to afford getting their degree at that school.
What Type of College Aid Is Available?
Each college and university you apply to will have its own policies on offering financial aid, and will have differing amounts of aid to offer students. Most of this aid will come in the form of scholarships and grants.
In addition to awarding college grants to help persuade students to choose their college program over competitors', some grants and college scholarships are awarded to recognize a student's academic achievement in high school.
Some college scholarships and grants are only available for students with financial constraints, while others are given to students who may not have difficulties with money for college.
How Do You Apply for College-Provided Financial Aid?
Some schools ask students to complete the CSS/Financial Aid PROFILE form to be considered for non-federal aid, and many colleges have their own forms that student must fill out.
Contact the admissions office and financial aid offices of the schools you're applying to in order to find out what's required at each school. Be sure to find out the deadlines for each of the required forms so you don't miss any deadlines.
College-Provided Financial Aid Tips & Tactics
If you receive college scholarships or grants, ask the school if there are requirements you have to fulfill to accept them.
Find out how much the financial aid you receive will impact the federal aid or other aid you receive. In some cases, the amount of a college scholarship could reduce other financial aid you receive.
In most cases, you'll need to accept any scholarship or college grant you receive by a specific date; in some cases, you'll be asked to sign and return a promissory note or other written document. If you're not sure about the date, contact the school's financial aid office to check. Don't risk losing out on scholarships or college grants just because you didn't reply in time.
People Who Read This Article Also Read:
How to Compare Financial Aid Packages
Award Letter Basics
How to Appeal a Financial Aid Award Letter
Questions to Ask Schools' Financial Aid Offices

Advertisement
Visit Our Student Center

Get on track!
And find out everything you need to know about planning for college.
Advertisement