See All
Colleges >
How to Showcase Your MOOC Knowledge
How to Showcase Your MOOC Knowledge
Use your experience with MOOCs to get a great job or internship.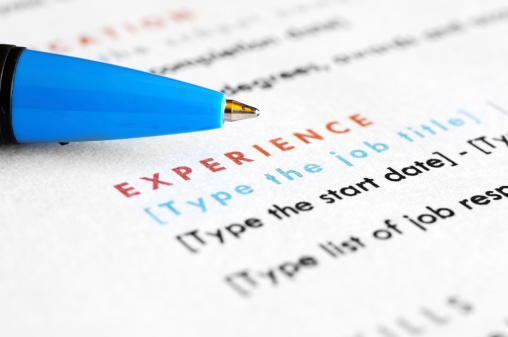 Many education experts agree that MOOCs (Massive Open Online Courses) are rapidly changing the education world and students' access to information. Anyone can sign up for the free online classes offered by many of the country's elite universities, including Princeton University, UC Berkeley, and MIT through companies like Coursera, Udacity, and EdX. One of the major benefits of MOOCs is that you can gain knowledge and skills that will help you land your dream job or internship if you present your experience to employers well.
Certificate of Completion
Many MOOCs allow you to watch a series of lectures on your own time in the comfort of your home. And at a certain point in the course, you may be asked to complete a test or some other assignment. Udacity, for example, offers an introductory course in statistics by a Stanford University professor that requires a final exam in order to earn a certificate.
You might be able to use your MOOCs to gain some college credit. Talk to your school's registrar to see if that would be a possibility.
Only about 7% of MOOC students actually complete their courses. If you are able to provide a certificate, you'll already be setting yourself apart from the crowd. Concentrate on boosting your study skills and completing all the assignments. The three biggest MOOC providers, Coursera, Udacity, and EdX, all offer certificates for their courses. But some of the university-specific sites, like Yale's site for open courses, do not offer certificates. If you don't have a certificate, make sure you are specific about the skills you learned when dealing with future employers.
MOOCs and Your Resume
Should you put your MOOC experience on your resume? Yes! Aline Lerner, a recruiter for technology companies, believes that having MOOCs on your resume tells potential employers positive things about your character. "Going out of your way to learn new things on your own time while juggling the rest of your life is, in some ways, much more impressive than just doing homework for four years at ye olde college," she says on her website.
You can put your MOOC experience in the education section of your resume or the skills section (or both!). If you choose to add it to the education section, include the name of the college and any third party company you used to access the course. For instance, if you took a Columbia University MOOC through Coursera, indicate that on your resume.
Alison Farmer is the Vice President of Learning and Development at Aquent, a staffing firm that uses MOOCs to help participants find great jobs. She emphasizes the importance of context on resumes. "It's important to specify that (you) completed (the course), were certified, or—even better—to bullet out the skills gained during the course that can now be applied on the job," she says. For a course on web design, you might list the software or programming languages you learned how to use. When working on your resume, be sure to think about how the skills you learned in a MOOC are relevant to the job you want.
Networking from Home
In today's job market, sometimes who you know is more important than what you know. One of the benefits of MOOCs is that you can interact with people who have similar interests or career goals as you. And since many working professionals are also taking MOOCs, you might meet someone who knows of job openings in companies you want to consider.
You may not have much interaction with the professors. Stanford offered a MOOC on artificial intelligence that had over 150,000 participants. If the student to professor ratio is that high in your course, concentrate on connecting with your peers. Many courses will have Facebook groups or Google+ pages set up. If you study or chat with someone in particular through these groups and you want to develop a professional relationship, connect with them on LinkedIn. This will put you in a position to find out more about job opportunities and to learn about jobs related to the MOOC you just took.
Social Media
"…many are starting to think that the best way to show the value of a MOOC is by demonstrating a new competency through an actual ability to do something based on the new knowledge, says Farmer. You can do this with a personal project or portfolio that shows off your new skills. And you can also show what you've learned on various social media sites.
MBA Online compiled some research on social media and job hunting and found that in 2011, eight million people found their current job on Twitter. That year, over 36 million people used social media to find a job.
You can use Twitter, Facebook, and LinkedIn to find the job that you want. But it's not good enough to just lurk through your Tweetstream looking for places to apply. Get tweeting!
If your professor mentions an interesting fact or you read a cool article for homework, share it on Twitter or LinkedIn. This way, if employers come looking at your social media profiles, you're showing that you really know your stuff and that you were highly engaged in the topic covered in your MOOC's material.
MOOCs can be about so much more than a free course you take for fun. You can add your experience to your resume, mention it in cover letters, tweet thought-provoking facts or questions, and network with people who work in the field where you want to be. The possibilities are numerous. All you have to do is take advantage of them.
Quick Tips
Apply your MOOC knowledge to other aspects of your life. For an interesting history course, use that knowledge in a personal project or a hobby. You can bring this up in an interview to show employers that you're really interested in the material and that you remember what you learned.
You might be able to use your MOOCs to gain some college credit. Talk to your school's registrar to see if that would be a possibility.
Many of the large MOOC providers, like Udacity and Coursera, have career services pages that can help you find jobs that relate to the MOOCs you want to take. Some of these services are restricted by region, so make sure you read the descriptions carefully.
People Who Read This Article Also Read:
Surprising Things You Can Learn From MOOCs
5 Study Tips for MOOC Students
Which MOOC Website Should I Use?
What is a Massive Open Online Course (MOOC)?
Quick Search: Find the College that's Right for You!
Advertisement
Visit Our Student Center

Get on track!
And find out everything you need to know about planning for college.
Advertisement