Marketing Colleges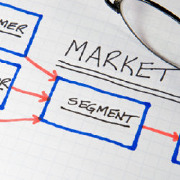 Marketing majors learn the art of creating and selling products and services in a way that makes consumers want and need them. In this program, creative and analytical skills come together. You can expect courses in psychology, economics, strategy, product development and advertising.
Many Marketing majors pursue college or university bachelors degrees because employers prefer a 4-year education. That said, some students start in an associate transfer degree program at a community college. And students who are looking for entry-level positions, to qualify for a marketing training program or who already have a bachelors degree in another business major can enroll in certificate, associate career training or masters degree programs. These 1 to 2-year programs are offered at technical schools, career colleges, online schools, community colleges, 4-year colleges and universities.
The most successful Marketing majors are creative, decisive, highly motivated and computer savvy. A professional demeanor, resilience against stress and great communication skills including persuasive pull are all helpful qualities, too.
Prospective Marketing majors may also wish to explore other majors in the field, which can offer a more focused education including: International Marketing, Marketing Research, Marketing/Marketing Management, Music Management and Merchandising, and Selling Skills and Sale Operations.
Find Schools Offering Marketing Degree Programs
Choosing a Marketing School
You can find technical schools, career colleges, community colleges, online schools, 4-year colleges and universities around the country with reputable Marketing degree programs. If you want to work in a specific industry such as fashion, music or sports, look for schools with dedicated programs in the major. Ask about assistance with internships and career services, which can be invaluable. One way to measure a program's reputation is by looking at how connected the professors are to the world of marketing as well as by checking out what recent graduates are doing.
Find Marketing Schools
Marketing Degree Programs
To qualify for the best jobs Marketing majors usually enroll in a college or university bachelors degree program. Throughout the 4-year education students can expect to learn marketing strategy, market research, pricing strategy, product development, communications, consumer behavior and sales management along with core curriculum classes. Some students also enter bachelors degree programs after attaining an associate transfer degree from a community college or other postsecondary school.
Many current business degree-holders go after a masters degree in Marketing from a college or university, which can impress prospective employers. Marketing certificates are also offered to current degree-holders. These programs usually last a year or less and are designed to add marketing skills to your business repertoire.
Other 1 to 2-year certificate programs and associate career training degree programs are designed for students seeking to qualify for entry level marketing work or marketing training programs.
Marketing Degree Programs:
Online Marketing Degree Programs at Online Schools
Whether you want to earn a certificate, associates degree, bachelors degree or masters degree, you can find a Marketing online degree program at an online school. By enrolling in an online school, you can take courses in economics, strategy and psychology on your own time. An online degree from a technical school, college or university will prepare you for jobs in business and marketing.
Online Marketing Degree Programs:
Online Marketing Schools:
High School Preparation
If you want to study Marketing in college, you can test your skills during high school—volunteer to design promotional posters for school plays, pep rallies, Valentine's Day carnation sales or other events. In the classroom, work hard in communication classes like speech and English. For electives, choose psychology and computer courses.
Find Schools Offering Marketing Degree Programs
Popular Careers in the Field of Marketing
The field of Marketing should see average career growth in the coming decade, but job opportunities will still be competitive. Bachelor's and masters degree holders and candidates with experience will have an edge.
Many Marketing professionals seeks careers with marketing firms, however marketing managers are found in a variety of industries including computer systems design, technical consulting services, architectural services, retail businesses, banks and corporations.
Within the field of marketing you can pursue careers in marketing research, brand management, consulting, advertising sales and entrepreneurial ventures. Typically, marketing manager roles or other top level, supervisory positions bring in the largest salaries. Wages increase with experience and proven creative ability. Average annual salaries range from $40,000 to $120,000.
Marketing degree-holders often can find employment beyond traditional Marketing Managers roles as Market Research Analysts, Meeting and Convention Planners, Sales Engineers and Advertising and Promotions Managers.
Find Schools Offering Marketing Degree Programs
Most Popular
Marketing Colleges
Quick Search: Find the College that's Right for You!
Advertisement