Graduate School
Learn more about graduate schools, and find out how a graduate school degree can help you pursue your career goals and increase your salary.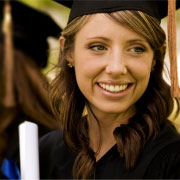 What Is a Graduate School?
Colleges that award graduate degrees, including masters degrees and doctorate degrees, are called graduate schools. These schools are usually part of a larger university that also awards undergraduate degrees. Students must have earned a bachelors degree in order to apply for a graduate degree; this degree can be earned at the same school where you're applying for grad school or at another college or university.
See All Graduate Schools
See All Online Graduate Schools
Time Requirements for Graduate Schools
The length of time it takes to complete a graduate degree depends on the type of program you're enrolling in. The amount of time you spend in graduate school is also determined by whether you choose to take summer courses to complete your degree more quickly or to take the summer off. Most graduate schools give students the choice of taking classes year-round toward their degree.
For students attending grad school full-time, a masters degree is usually completed within a two year time frame, while a part time degree can take four years. Graduate students completing full-time doctorate degree work can take up to five years to complete.
Once in graduate school, if you are a full-time student, you should expect to spend about as much time attending classes and completing your coursework and research as you would if you were working at a full-time job. Graduate students taking classes part- time should expect their time requirements for school to be similar to a part-time job.
Is graduate school for you?
Graduate school requires a great deal of dedication, good grades in your chosen area of study and high scores on your Graduate Record Examination (GRE) as well as any other required standardized test, such as the Medical College Admission Test (MCAT) or Law School Admission Test (LSAT). Here's why some students choose to go to graduate school:
To further career goals.
A graduate degree allows you to pursue certain careers, such as legal careers, medical and health care careers, and getting a graduate degree in fields such as business can help you advance in your career more quickly.
To specialize in a specific field.
Pursuing a graduate degree expands your career options in a number of fields. For example, a doctorate degree allows you the option of teaching or going into research in your chosen area of study.
To increase your earning potential.
In many fields, the more initials after your name, the higher your salary will be.
To produce original research.
In some graduate fields, completing a degree gives you the opportunity to try to publish your graduate work, whether this is a scientific study, thesis or dissertation.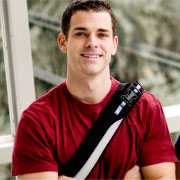 What types of students attend graduate school?
Motivated, driven students with a strong desire to pursue a particular field tend to seek out graduate school. Graduate students must be focused on their careers, and demonstrate a passion for the subject. Collaboration skills are necessary because often students who are working on similar subjects will form study groups to help each other with their dissertation or research.
Because you are required to complete a bachelors degree before entering graduate school, the youngest students you'll find in graduate school are in their twenties, but the age range of students will vary. Some people may have chosen to start their career and then return to graduate school, either to save up the money for school or to gain real- world experience to bring to their studies.
Should you attend an online school?
If you'd like to complete a masters degree but aren't able to commit to a year or two years of full-time study on a campus, you may want to consider pursuing your degree at an online school. Online colleges offer masters degrees in a number of fields. The benefits are many: studying from home, not having to commute or relocate, not having to pay room and board and increased flexibility in scheduling classes.
Many online degree programs are taught at an accelerated pace, sometimes only leaving a few days break in between semesters. This rigorous schedule is designed to allow part-time graduate students to earn their degree in the same amount of time as they would if they were attending class on-campus.
Online schools do have additional requirements, however. You need access to a working computer with Internet access, and depending on your degree and the online school, you may need to complete some of your coursework at a campus. You also have to make sure you can stay motivated to complete your coursework outside of a classroom setting; students who thrive in online courses tend to be motivated, happy working alone and comfortable communicating with fellow students and professors over the Internet rather than in person.
How do you narrow down your choice of graduate school?
The graduate school you choose depends in large part on the type of graduate degree and career you're seeking, and the area of study you'd like to pursue. Although graduate programs may have similar titles, the required coursework could be completely different, so make sure you understand the terms of each school's graduate degree program before making your decision.
Once you've determined the area of study and concentration you're interested in, you may want to filter your search by region, state or city. Some students prefer to attend graduate school in a more rural area that has a large campus, while other students seek out smaller campuses in urban locations. However, if you're considering taking online courses, school location may not be as important to you.
Grad school costs also vary significantly by school, so if you're concerned about cost or financial aid opportunities, be sure to factor the costs associated with the degree to your decision of what school to attend. Contact the school's financial aid department to learn what types of aid are offered at the school to help determine what your expected contribution toward your tuition will be.
Time requirements differ by degree program, so you will want to research how long it will take you to earn a degree at each school.
When should you pursue graduate school?
There are some occupations that require applicants to have a graduate degree. Students in these fields should start applying to graduate school within the last two years of their undergraduate program. Some graduate programs, such as nursing, require applicants to have prior work experience before applying to grad school.
Some graduate students wait years before returning to school. These students have usually advanced as far as they can in their careers, and need a graduate degree in order to move on to the next step. Others are tired of their current occupation and are seeking a masters degree so that they may transfer to another career.
Advertisement