While most art colleges cost an arm and a leg, these schools offer an affordable alternative.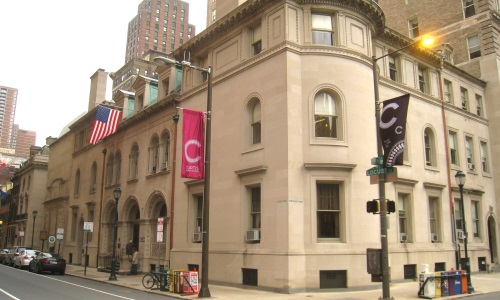 Looking at the cost of most art colleges might be enough to make you rethink your goal to earn a degree in the arts. While it's true that eight out of the 25 most expensive schools listed by the U.S. Department of Education are art colleges, that doesn't mean that you have to pay $30,000 or $40,000 a year to get an arts degree. There are actually a handful of art colleges with extremely affordable tuition rates. The following are five great art colleges that cost less than $5,000 per year in tuition.
Curtis institute of Music
Annual Tuition: $0
If you're serious about studying music in college, then check out the Curtis Institute of Music in Philadelphia. This respected school of music has had an all-scholarship policy ever since 1928. All undergraduate and graduate students receive a full-tuition scholarship for each year of enrollment. For undergrads, that's $37,600 per year, while graduates get $50,100 annually. These scholarships are awarded regardless of each student's individual financial need.
Free tuition is quite a tempting offer, so thousands of students apply to Curtis every year. However, less than 170 students are enrolled, so the competition to get in is fierce. If the admissions committee is considering you, you'll have to travel to Philadelphia to audition in person. While this college is highly selective, it's worth applying to if you're serious about music and prepared to show off your talent.
Cooper Union for the Advancement of Science and Art
Annual Tuition: $0
At Cooper Union for the Advancement of Science and Art, students pay nothing to attend. The school has an all-scholarship policy just like that of the Curtis Institute, covering all tuition costs for students. At Cooper Union, those costs come to $39,600 per year. Graduate students are also covered by this all-scholarship policy, receiving $19,800 per semester. Students at Cooper can study architecture or engineering in addition to more traditional arts like photography, sculpture, drawing, graphic design, film/video or painting.
Unfortunately, Cooper Union plans to transition to a half-scholarship policy for future incoming students. means that each student will have to pay about $20,000 per year rather than receiving free tuition beginning in the fall of 2014.
Massachusetts College of Art and Design
Annual Tuition: $1,030
At the Massachusetts College of Art and Design in Boston, in-state students pay an incredibly low tuition of $1,030 per year. This public institution also offers a discounted tuition rate of $8,630 per year for residents of New England (Connecticut, Maine, Vermont, New Hampshire and Rhode Island). Meanwhile, out-of-state students who aren't from New England pay $18,630 in tuition annually.
In-state students attending MassArt may be eligible for a number of Commonwealth of Massachusetts tuition waivers. These waivers are reserved for special groups, including adopted children, foster care children, active members of the armed forces, veterans, senior citizens and state employees.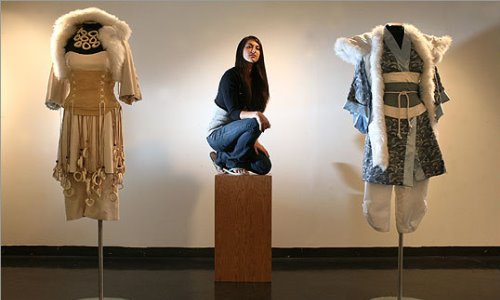 Fashion Institute of Technology
Annual Tuition: $4,425
At the Fashion Institute of Technology in New York City, students can learn all about the business and art of fashion design. This public institution charges just $4,425 per year in tuition for in-state students. If you're from another state, tuition costs $13,275 per year. FIT offers an excellent scholarship resource for students, including links to special scholarships for New York City and New York state residents and diversity scholarships.
Because there aren't many colleges geared specifically towards fashion design with the top-notch reputation that FIT has, there is plenty of competition to get in. Students must submit a portfolio with their application if they plan to enroll in an art or design program.
SUNY College at Purchase
Annual Tuition: $4,970
SUNY College at Purchase (also called Purchase College) is part of the State University of New York. This college is home to a number of prestigious fine arts and performing arts programs. Because of its affiliation with SUNY, tuition for New York state residents is just $4,970. At Purchase College, students can study everything from theatre to dance to the visual arts, earning undergraduate and/or graduate degrees in their field.
The arts programs at SUNY Purchase are particularly selective. Students applying for dance and acting BFA programs must audition as part of the application process, while students planning to get a BFA in theatre design must undergo an interview. Fine arts students must submit a portfolio with their application.
If you're hoping to pursue a degree in the arts, consider applying to these colleges. While the tuition costs may be low, keep in mind that art colleges tend to have higher-than-average student fees each semester. This is largely due to the higher costs of the supplies and resources required for arts classes. Be sure to factor in these costs when budgeting for your education.