Find out how to plan for your college transfer so you know what to expect about the application process.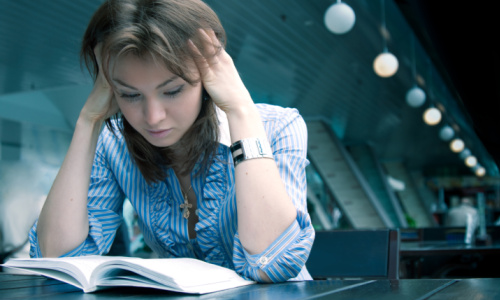 Remember all the work you did to prepare for college admissions? Well, the transfer process is no different. Just like when you were in high school, you'll be expected to conduct a college search for the right school, find a college or university that meets your needs, submit an application, get accepted and then prepare to start classes there.
The difference is that you'll be doing it all while taking college classes and without all the help provided to you in high school. And a college transfer has some factors you didn't have to deal with when applying to college.
Here's what to expect from a college transfer and how to plan the transfer process.
Choosing the Right College or University
Many people decide to transfer college because they're not happy in their current school. But how do you make sure you don't make the same mistake twice? Do a broad college search, taking into consideration all the factors you don't like about your current school: If location is a factor, look at colleges and universities in a variety of other areas. Is your school missing the major and program you're interested in? Make sure the new school has other majors and programs you might want to pursue, in case you change your mind.
No school is likely to meet all of your needs, but the transfer college should help you reach your education and career goals more than your current school does without adding too many financial or personal drawbacks.
What Information to Provide to Your Transfer College
When evaluating transfer applications, most colleges and universities require the following information about the transfer student:
High school transcript
College transcript
Entrance exam scores
Financial aid information
Which grades carry the most weight for acceptance? Typically, admissions officers will look at your college coursework and cumulative college grade point average (GPA) more than your high school grades and standardized test scores, provided you've completed at least one semester of college coursework.
How Making a College Transfer Can Affect Your Education
There are many factors to consider when you're embarking on the transfer process. When you find the college you want, talk to the admissions officers, academic advisors and financial aid representatives at the transfer college to make sure you're aware of how transferring could impact your college degree.
Some questions to ask:
How much of my coursework will you accept? Schools have different requirements for which courses they accept as transfer credits. Lower-level courses may not transfer, and it's more difficult to transfer your credits form your third and fourth year of college.
What is the minimum cumulative college GPA required for acceptance? Most schools require that transfer students maintain at least a 2.5 or 3.0 cumulative college GPA in order to consider their application.
Will my current financial aid transfer with me? Depending on the type of scholarship or other financial aid you're receiving, you may not be able to transfer all of it to your transfer college. Many colleges and universities have set up funds specifically for transfer students, so you may be able to replace aid that you're not able to transition over to the transfer school.
How long will it take me to complete my degree at this school? If you're not able to transfer all of your credits, you may not be able to make up those credits to graduate when you were planning to. For some students, this then delays starting their careers or enrolling in an additional program, like an MBA. Make sure you know how a college transfer could impact your future goals.
Transferring from a Community College or Distance Learning Program to a 4-Year College or University
Students who complete an associates degree with the goal of transferring to a 4-year college to complete a bachelors degree should take the following steps to ensure that their transfer process goes smoothly:
Make sure online degrees and degrees from a community college are accepted at the 4-year Colleges or Universities you're interested in.
Find out which of your credits will transfer to your new school.
Set up a meeting with an advisor at your community college or distance learning program to discuss transfer requirements and how to transfer as many credits as possible.
Find out if your school has articulation agreements with any colleges and universities. Some community colleges have agreements with private colleges and schools in other states that make it easier for students to transfer.
College Transfer Tips & Tactics
To transfer college credits, you'll need to take tough courses at your current school. Don't just assume that your courses and grades don't count because you're leaving. The harder you work in your courses now, the easier a time you'll have both with college admissions and transferring credits.
Plan ahead! Applications are generally required by early spring if you want to be admitted for the next fall term. If you want to transfer in the spring, those applications are generally by the late fall. However, some schools accept transfers on a rolling basis. Make sure you know the deadlines for your college or university and give yourself enough time to get your application, letters of recommendation and financial aid forms completed in plenty of time.
Maintain good relationships with some professors at your current school, so you can ask their advice about transferring and ask them to write letters of recommendation for you.
Applications usually cost between $40 and $80, so be sure to factor that in to your budget.